Summer doesn't quit with the heat. Generally speaking, we're not ones to complain. We know that winter will be back before we know it, so let's enjoy the short sleeves while we can!
But you know, every once in a while, we wouldn't mind a refreshing splash with some cold water.
Yeah, uh, sort of like that!
Spray or be sprayed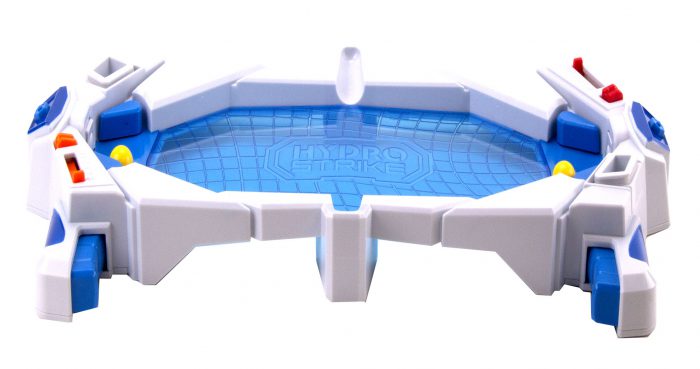 That's the idea behind a new head-to-head pinball game called Hydro Strike. Players try to knock a ball at your opponent's goal, kind of like air hockey or foosball. But there's a twist. Or rather, a splash!
Every time you score, your opponent gets sprayed. Perhaps not as much as our soccer star up there, but you get the idea. (Oh yeah, and if your opponent scores, well, get ready to get wet yourself!)
Sound like fun? Well we've got good news.
We're giving away two of these!
This contest is now closed.
Contest time!
To be one of two lucky readers of OWLconnected to win your own Hydro Strike, just comment below with your answer to the following question:
What's your favourite water sport?

Good luck!
Contest is open to residents of Canada only. Prize courtesy of Goliath. Contest closes on Thursday, July 25th at 11:59PM EST. Winner will be randomly chosen. Full contest rules and regulations can be seen here.