One of the most charming films of 2018—and a staff favourite—was Mary Poppins Returns. Is it any wonder why?
The movie took us back to Cherry Tree Lane, the home of the Banks family in the original 1964 Mary Poppins. Set 25 years after the first film, Michael Banks still lives in his childhood home and works at Fidelity Fiduciary Bank. So everything worked out, right?
Well... unfortunately Michael had to take out a loan to keep paying for the home. And now the bank is demanding its money back or it will take the home. Michael's children—Annabel, John, and Georgie—might be able to help their father, too. But honestly, we all know who this is a job for...
It's time for Mary Poppins to return!
Sing along at home, all you like!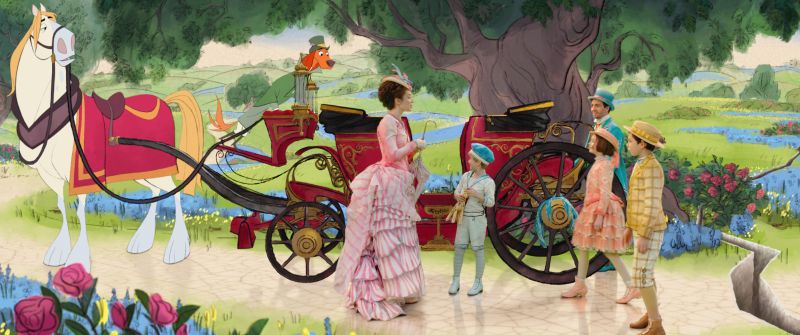 (©2018 Disney)
It might seem surprising for a sequel that took 54 years to happen to work as well as it does, but you know what? There's something quite magical about Mary—her mix of whimsy and wisdom, stern looks and surprising silliness, is infectious whatever the year. It's why she never really stopped being a huge part of the lives of kids and adults alike.
This contest is now closed.
Contest time!
Speaking of which, Disney is helping us give away THREE (3) Blu-Ray™ copies of this new classic to three lucky readers of OWLconnected.
To enter, just comment below with your answer to the following question:
If you could write a new song for Mary Poppins, what would it be called?

Contest is open to residents of Canada only. Contest closes on Tuesday, March 26th at 11:59PM EST. Winners will be randomly chosen. Prizes courtesy of Disney. Full contest rules and regulations can be seen here.
Mary Poppins Returns is now available on Blu-Ray™ and Digital! Have a peek below!