April is just around the corner, and according to the saying, it means that something is on the way.
Showers!
Of course, April is about a LOT more than just rain. Warmer weather, Easter, and for some of us this year, March Break! Who would've guessed that?
But when it is raining, April also happens to be a great time to play board games! We know this well here at OWLconnected—you could even say that we're something of a bunch of board game enthusiasts around here! That's why we're including a really great contest featuring a terrific Game On! prize pack.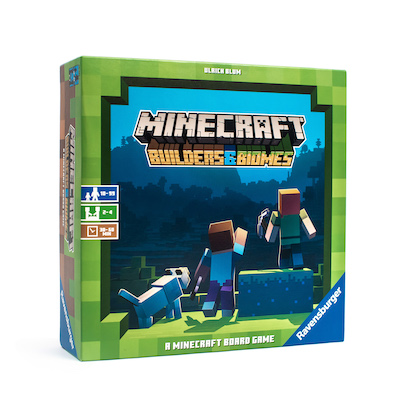 (Ravensburger)
Win the contest and you'll get not one, but two board games delivered to your door: Minecraft: Builders and Biomes and the awesome dice game, Strike!
This contest is now closed
It's contest time!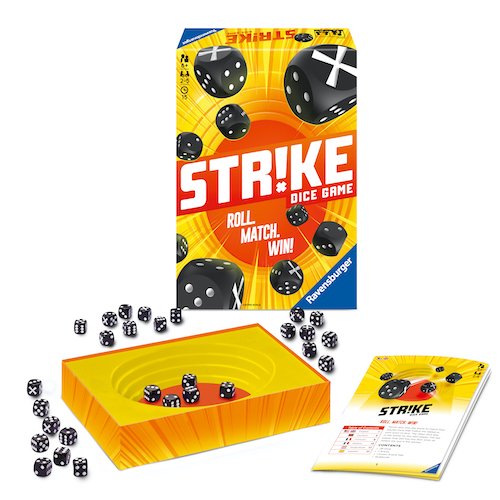 Strike is an easy-to-learn, fun-to-play dice matching game played using a central pit called the arena. (Ravensburger)
Sound like fun? Of course it does! On one hand, you have a challenging, creative board game adaptation of one of the most successful video games ever, and on the other? An exciting dice game that will have you and your family up and playing in no time.
For your chance to WIN the grand prize pack featuring these two super fun games, all you have to do is comment below with your name and your answer to the following question:
What is your favourite board game of all time?
Good luck!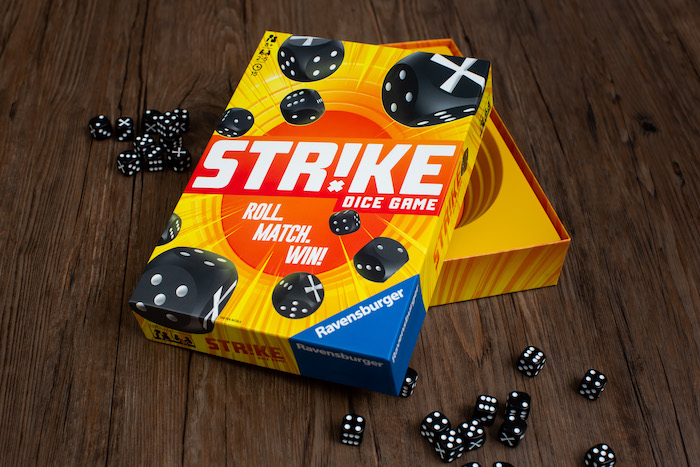 (Ravensburger)
Contest is open to residents of Canada only. Prize courtesy of Ravensburger. Contest closes on April 6th at 11:59AM EST. Winner will be randomly chosen. Full contest rules and regulations can be seen here.