Outside of Mario and Pac-Man, it's difficult to think of a more well-known video game character than Sonic the Hedgehog. SEGA's blue bundle of bursting bristles is a lightning-quick beast who spends his days zooming through a roller coaster world full of magic rings at impossible speeds.
Since 1991, he's worked to foil the evil Dr. Robotnik, while meeting an endless cast of bizarro characters. He's featured in dozens of video games — even teaming up with Mario himself for a few games.
And now he's got his own movie!
Based on SEGA's videogame franchise, Sonic The Hedgehog tells the story of the world's speediest hedgehog as he embraces his new home on Earth. In this live-action adventure comedy, Sonic and his new best friend Tom (James Marsden) team up to defend the planet from the evil genius Dr. Robotnik (Jim Carrey) and his plans for world domination. The family-friendly film also stars Tika Sumpter and Ben Schwartz as the voice of Sonic.
Would you like to see it? We can arrange it!
This contest is now closed
Contest time!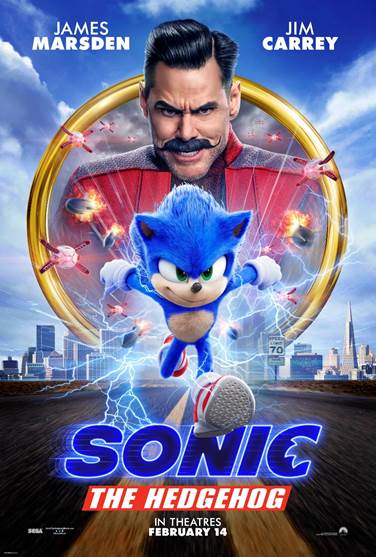 (Courtesy of Paramount Pictures and SEGA America)
You could win 1 of 4 family passes (2 double passes) to watch Sonic The Hedgehog at any Cineplex family theatre in Canada. To win, just comment below with your name and answer to the following question:
What is your favourite Sonic video game?
Good luck!
Check out the trailer for Sonic The Hedgehog below. And remember to enter the contest at the bottom of this post to WIN passes to see this movie in a theatre near you!
Contest is open to residents of Canada only. Prize courtesy of Paramount Pictures Entertainment Canada. Contest closes on February 14th at 11:59AM EST. Winner will be randomly chosen. Full contest rules and regulations can be seen here.