Spring is just around the corner.
It's a magical time of renewal and green things sprouting and warmth and ... often a lot of rain!
Hey, that's cool. Nature needs it! But it does make playing outside a bit of challenge. Fortunately, we've got board games! And whether it's Family Game Night or a long weekend game marathon, it's always fun to play on a rainy day.
The fantasy hit Dragon Realm is one of the three games that you can win. (Gamewright)
That's why we're super excited to present our latest contest. It's a triple pack of three terrific board games: In a Pickle Deluxe, Dragon Realm, and Word Heist! The thing we love about this pack is that there is something for everyone. Word puzzle fans, fantasy enthusiasts, people who love lots of creative zaniness ... it's all there!
Sounds like something you'd like to win, right?
This contest is now closed
Contest time!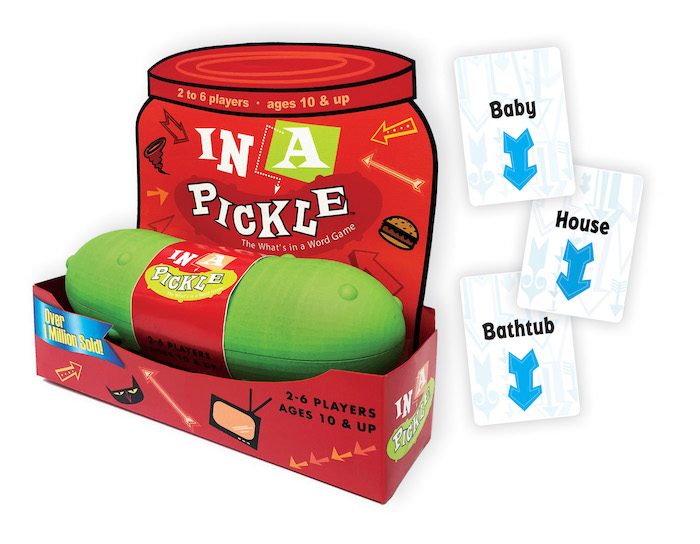 Are you ready to find yourself in a pickle? Then enter below! (Gamewright)
Though we can't deliver this prize pack in time for March Break, we're know that games are on a lot of your minds. For a chance to WIN this single prize pack and boost your own game collection, simply comment below with your first name and answer the following question:
How will you be spending March Break?
Good luck!
Contest is open to residents of Canada only. Prize courtesy of Gamewright. Contest closes on March 14 at 11:59PM EST. Winner will be randomly chosen. Full contest rules and regulations can be seen here.