Summer is a great time for lots of things. Beaches, parks, swimming pools, ice cream, bike rides, campgrounds...and, of course, outdoor concerts!
The Family Channel is way ahead of us on this one. They've been holding their Big Ticket Concert for the past five summers and they're ready to outdo themselves on Sunday, August 27 with their sixth and, er, biggest version yet. And we're giving away tickets.
What's not to like?
Who's playing
The Vamps, performing in some kind of spaceship. (Note: spaceship may not be landing at this particular show. Bummer.) (Getty Embed)
This year's headliner is British rock group, The Vamps. This international sensation already played the event in 2015, and everyone liked it so much that they're having a little reunion. The quartet's new album, Night & Day, will be released this July, so you can expect a lot of new songs and excitement.
Sabrina Carpenter. (Getty Embed)
Triple threat (that's singer/songwriter/actress) Sabrina Carpenter is also making a return to the event. She was the star of the Disney show, Girl Meets World. But right now, she is a full-fledged musical talent, full of thrilling tunes from her 2016 album, Evolution, to bring to the stage.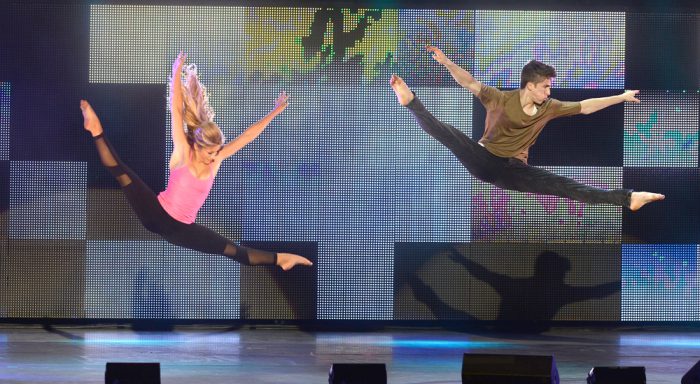 Want to know what the next step taken by these The Next Step dancers will look like? Enter our contest! (Courtesy of Family Channel)
And because this is a big ticket (not a small one, folks!), that's just the tip of the iceberg. The show also includes Josh Bogert, McKenzie Small, and Aviva. Plus the dancers from the hit show The Next Step will throw down (and up and sideways and around) with jaw-dropping flips and moves. And show star Taveeta will sing a few numbers as well.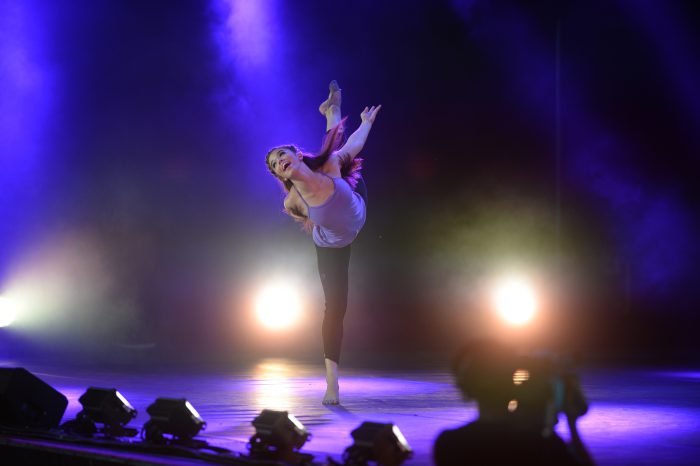 Taveeta can sing and dance...two more things than we can do. (Courtesy of Family Channel)
In other words...it's, ahem, a Big Ticket Concert.
Like they told you!
Here's your chance to WIN!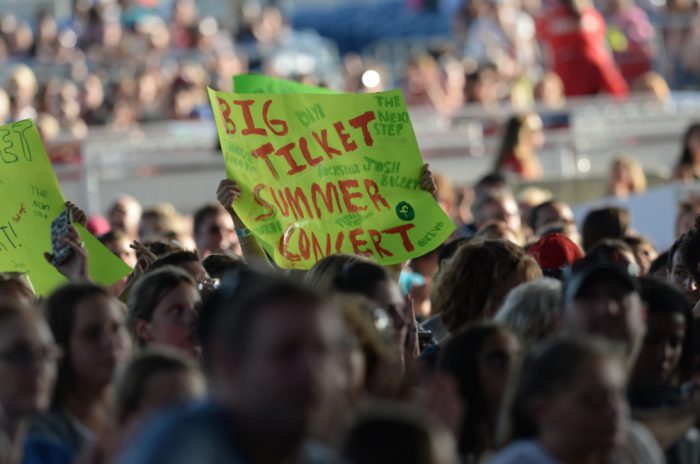 You would look great holding up a sign on August 27 in Toronto. Let's make it happen! (Courtesy of Family Channel)
THIS CONTEST IS NOW CLOSED.
Okay, enough with the describing — let's get to the contesting!
OWLconnected is super pumped to give away three pairs of tickets to the Big Ticket Concert on Sunday, August 27 at the Budweiser Stage in Toronto. All you have to do is answer this question:
What is YOUR big ticket talent?

Answer in the comments below. Good luck and thanks for entering!
Contest is open to residents of Canada only. Transportation to the Budweiser Stage is not provided and will be the responsibility of the winner. Contest closes on Monday, July 10th at 11:59PM EST. Winner will be randomly chosen. Prize courtesy of the Family Channel. Full contest rules and regulations can be seen here.