Drake may be one of the world's biggest music stars, but for him, there's still no place like his hometown of Toronto. Want proof?
He made up an entirely new nickname for it: The 6ix (based on the last digit of the city's 416 area code).
Embed from Getty Images
Toronto Blue Jays pitcher Marcus Stroman knows what it means to wear the number 6 in "The 6ix". (Getty Embed)
He is the official ambassador of the Toronto Raptors. (He even helped to design the team's black and gold alternate jerseys.)
"For me? You shouldn't have!" Drake with Raptors' GM Masai Ujiri. (Getty Embed)
And his last official album, 2016's Views, had this as its cover: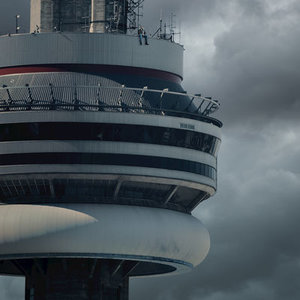 (OVO Sound)
That's Drake sitting on top of the CN Tower. In addition to becoming a huge meme where people placed a sitting Drake in all kinds of silly places, it was maybe the biggest reminder yet that he loves Toronto...
...and then this happened.
And nothing was the same...
You are looking at the stage set for Drake's latest annual hometown show, OVO Fest, which took place on August 7. Every year, Drake is famous for having surprise superstar guests at this summer festival. But no one could've predicted that this year's "guest" would be the CN Tower itself! Okay, okay, it's not the real CN tower—it's a replica. But still, it blew his audience away. And no wonder. Just look at that thing!
But as impressive as the model is to behold, that's still nothing compared to how—especially how quickly—this awesome stage prop was put together. It was built on the other side of North America, just for this one gig.
And it was completed in a mere three weeks.
They started from the bottom
Show Group Production Services (SGPS) in Las Vegas, Nevada, is the company that built the tower. Even for a company that specializes in custom stage props, this was a wild job.
"We didn't have time to make any models," SGPS owner Eric Pearce told the CBC. "We simply looked at photographs."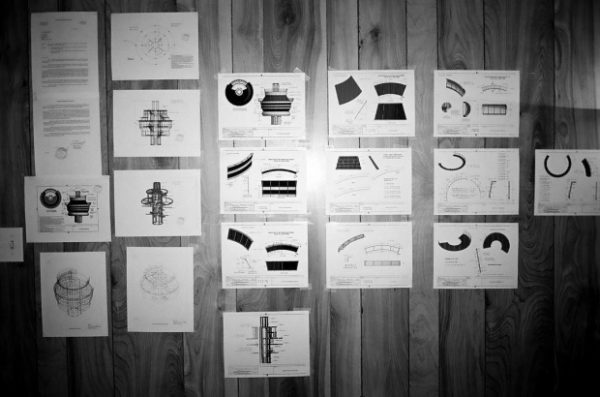 Blueprints for the CN Tower stage model. (champagnepapi/Instagram)
Pearce wasn't sure that it could be done. Normally a project like that would take twice as long at least. Plus, he and his crew didn't just have to build it. They had to design it from scratch, too, then deliver it to Toronto in time for the show. All in all, it took five fully-loaded transport trucks to get it to the Budweiser Stage where the concert was held.
Hold on, it's going home
And now that the concert is over, what's to become of this one-of-a-kind prop? It turns out that the set is far too big to be taken around on tour, so it is headed back to SGPS headquarters in Las Vegas.
That's understandable, but couldn't it have stayed in the 6ix? Can you imagine what a cool playground centrepiece that thing would be? What do you think, Drake?
Can we keep it? Can we? Puh-lease?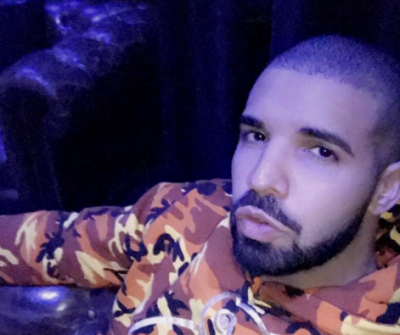 (champagnepapi/Instagram)
He's thinking about it...