Between 1930 and 1947, celebrated fantasy author and Oxford professor J.R.R. Tolkien was on a roll.
During this time, he wrote two game-changing works—The Hobbit and The Lord Of The Rings—about a mythical world of his own creation called Middle Earth. To bring this world to life, he invented several languages and wrote many other books detailing thousands of years of its history. And he did this all while living at his quiet home on 20 Northmoor Road, Oxford, UK.
Author J.R.R. Tolkien in 1955. (Getty Embed)
During his lifetime, Tolkien's books were huge hits. The tales of hobbits Bilbo and Frodo, the grey wizard Gandalf, the dwarves and elves, orcs and goblins, the humans of Gondor and Rohan—they all captured people's imagination with their examples of courage and fellowship. Today, the stories are as popular as ever, thanks in large part to six(!) epic films about them created by director Peter Jackson.
And now, a few of the actors from those films are hoping to salute the author's memory. They are a part of a funding project that wants to buy Tolkien's old house and turn it into a centre about everything J.R.R.!
Project Northmoor
Actor Ian McKellan, who played Gandalf in the Lord Of The Rings films, is one of several actors involved in the project. (Getty Embed)
Ian McKellan (Gandalf), Martin Freeman (Bilbo), and John Rhys-Davies (Gimli) are a part of Project Northmoor. This non-profit group is aiming to raise a hefty £4.5 million ($6 million US) to both buy the home and then renovate it to become a museum to Tolkien. A centre for fans and writers to celebrate the creator of Middle Earth!
Author Julia Golding, who is leading the project, notes that time is not on their side. They have just three months to raise the money. Though, as she notes in a press release, Frodo and Sam's journey to Mount Doom to destroy The Ring "took that same amount of time". If a pair of hobbits can defeat the ultimate evil, then buying Tolkien's house should be a piece of lembas bread! Er, cake.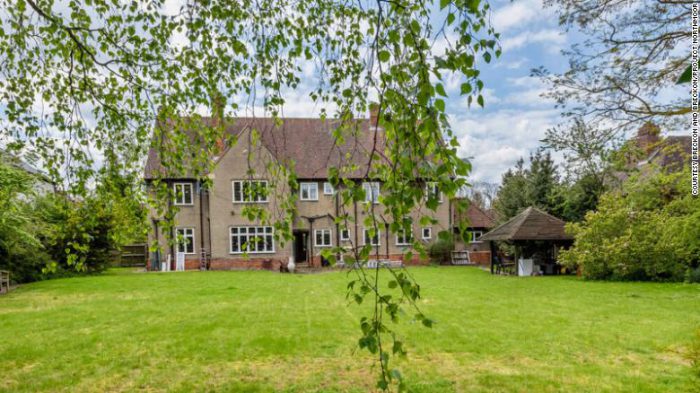 Another view of 20 Northmoor Road. (Courtesy of Project Northmoor)
If it is successful, it will be the first ever centre dedicated to Tolkien. We're sure it would attract a lot of attention and visitors from all over the world!