Clubhouse Games: 51 Worldwide Classics is the ultimate boredom buster. This new Nintendo Switch game takes family games night to the next level—it's jam-packed with over 51 of your favourite games that you might even have at home. Play card games, chess, toy boxing, dominoes, Mancala, and more! With tons of fun options, there's a game for everyone.
We asked OWLconnected reader Gavin to give this game a whirl. Here's what he had to say!
Gavin enters the clubhouse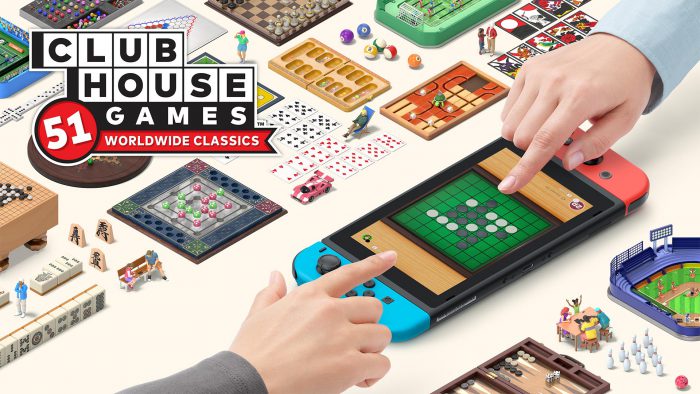 (Nintendo)
OWLconnected: What did you like about the game?
Gavin: What I liked about this game was that it has many different games so you never get bored. My favourite game was toy tennis.
OC: What did you not like about the game?
G: One thing I didn't like was that some sports were missing (such as hockey and basketball). I think adding more sports games like mini sticks or shooting hoops would have been cool.
OC: Why do you think that the kids will like it?
G: I think kids will like Clubhouse Games because there are so many games so there is a game for everyone. Another reason is it is very simple and easy to use.
OC: What is the rating of this game?
G: I would rate it a 9/10 because of how fun it is and how easily it operates.
Thanks, Gavin! It sounds like Clubhouse Games: 51 Worldwide Classics is a blast. Readers, if this game looks fun to you, you can learn more about it by clicking HERE.