Ready to party?
There is literally something for everyone with this new game for the Nintendo Switch. Grab some Joy-Con™ controllers (or even smart devices like phones) and play alone or with as a team with your family and friends. From summoning aliens to taking photos with friends, the possibilities are endless!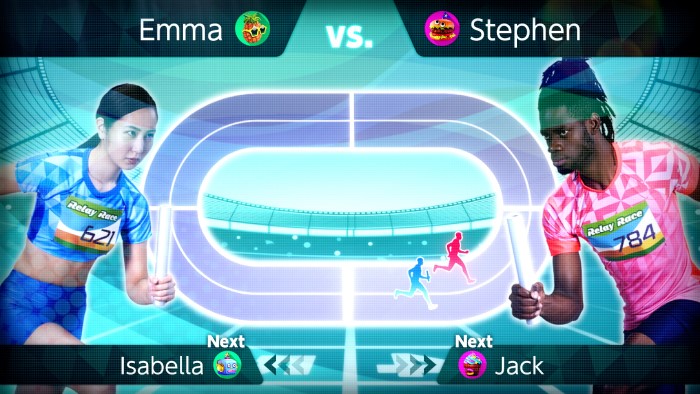 In one of the mini-games, you can run a relay race against your opponents. (Nintendo)
The mix of games and modes will keep you (and your pals) on your toes.
We asked an OWLconnected reader Abbott, 11, what he thought of the game. Take it away!
Abbott's review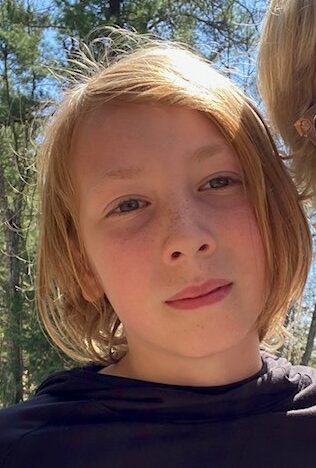 Abbott had a lot of fun playing Everybody 1-2-Switch! (Courtesy of reader's family)
Q: What did you like about this game?
A: I liked the different mini games (especially the quiz game and the alien landing game) and that you can play it with different numbers of people. And I liked how some of the games were active, like you have to move your body to win. I liked the avatars—I played as a cupcake and also as a dinosaur with a mustache!
Q: What did you not like about the game?
A: I didn't like how you couldn't choose your own mini games and some of the tutorials were too long.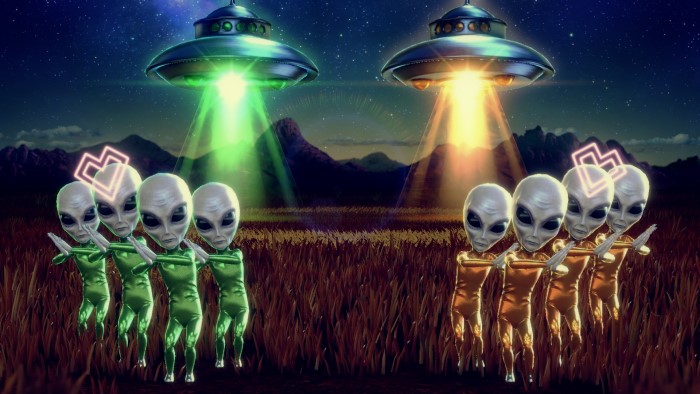 Are you ready to greet aliens with a dance? (Nintendo)
Q: Why will kids like it?
A: I think other kids will think it's fun and exciting. The graphics are fun.
Q: How would you rate this game, out of 5?
A: 4.9/5 It was amazing and fun.
Thanks, Abbott! Check out the trailer for this game below.