Ready to join this tough, pink puff on another adventure? Help Kirby and his allies search for Magolor's missing spaceship pieces after he crashes on Planet Popstar.
In this game, you and three friends can float, fight, and journey together, use new copy abilities, and play mini games. After beating the main game, players can unlock a new adventure starring Magolor, which features challenging stages and enemies, plus a chance to learn new combos to earn more Magic Points.
The fun is endless!
We asked an OWLconnected reader and big-time Kirby fan what she thought of the game. Take it away, Hadley!
Hadley's Review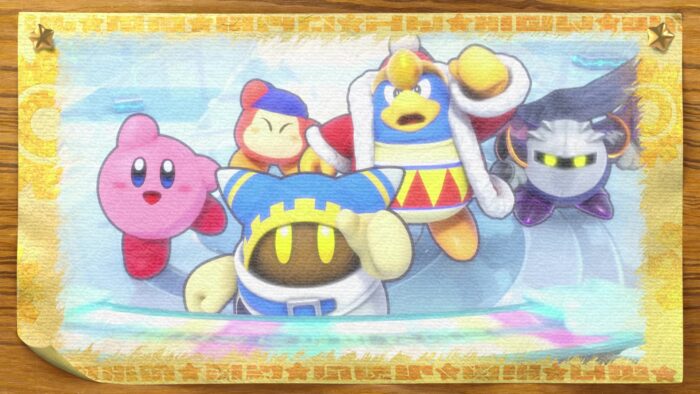 Kirby and friends are ready for big adventure! (Nintendo)
OWLconnected: What did you like about this game?
Hadley: I really like that you can get all kinds of power ups that give you special powers. My favourite is the beam power up because it gives you electric moves to use against opponents. Kirby is also super-cute when he eats all the monsters. The levels and the scenery are very detailed and nice to look at. I also like that you can unlock minigames to play.
OC: What did you not like about the game?
H: I didn't like playing levels with multiple people. Other players are jumping around and sometimes Kirby accidentally eats them. I also found that some of the power ups made the game a bit too easy, but they would be helpful on harder levels.
OC: Why will kids like it?
H: Kids will love this game because of the magic and adventure Kirby brings. The masks Kirby and the other players can earn are super fun to wear, and kids will love trying to unlock all of them.
OC: How would you rate this game, out of 5?
H: There's so much to love about this game, I would give it a 4.5 out of 5. It is so much fun to play!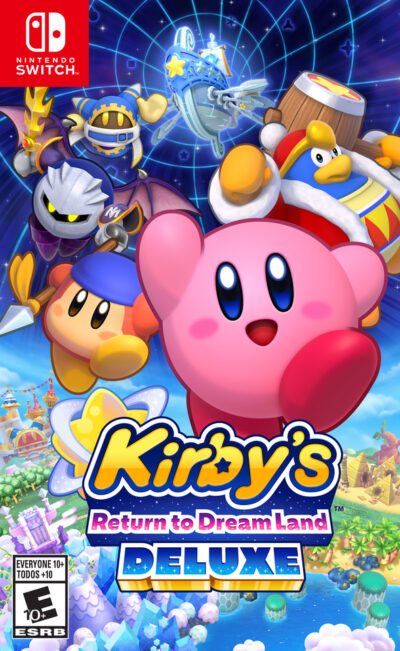 Thanks, Hadley! We're puffing up with excitement for this new game. Are you excited about Kirby's Return to Dreamland Deluxe? Let us know if you've played the new game in the comments and watch the trailer below!