Are you ready to jump on board with this super collection of familiar favourites?
In Mario Party Superstars you can play as Mario, Peach, Luigi, Yoshi, and many more, as you dive into classic locations like Space Land or spooky Horror Land, plus over 100 mini games, like Dungeon Duos and Bumper Balls. Play online and locally with family and friends—the fun never ends!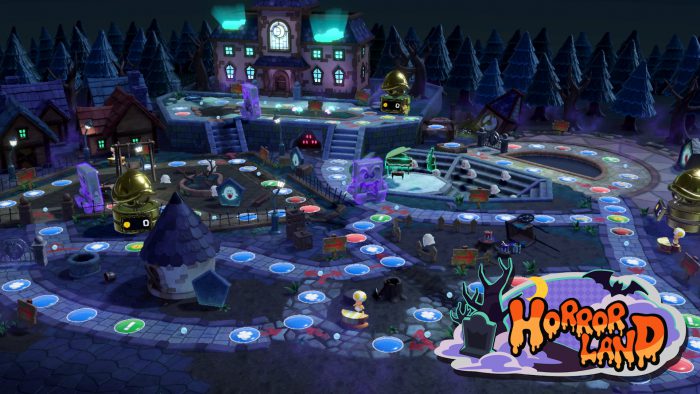 Horror Land?? Yikes, we thought Hallowe'en was over! (Nintendo)
When this game was released last month for the Nintendo Switch, fans were keen to race against the clock to become a superstar!
One of those people just happens to be OWLconnected reader Tanisi! Want to hear her thoughts on the game? Us, too! Take it away, Tanisi!
Tanisi's review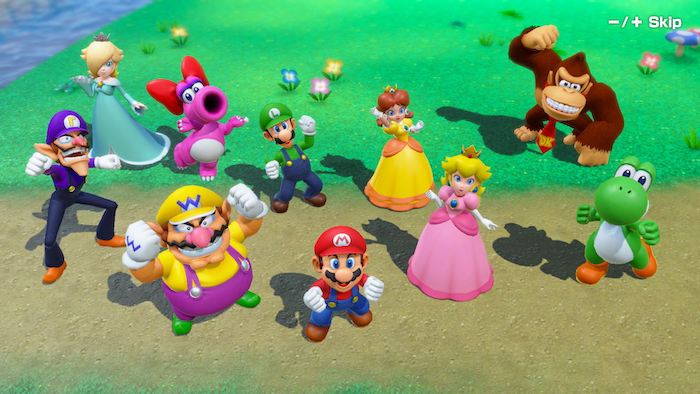 The gang is all here and ready to party! (Nintendo)
Q: What did you like about this game?
A: I really liked all the mini games. If you get bored of one, you can switch to another game. There are so many to choose from. I also really like that they are multiplayer, so you can play versus friends.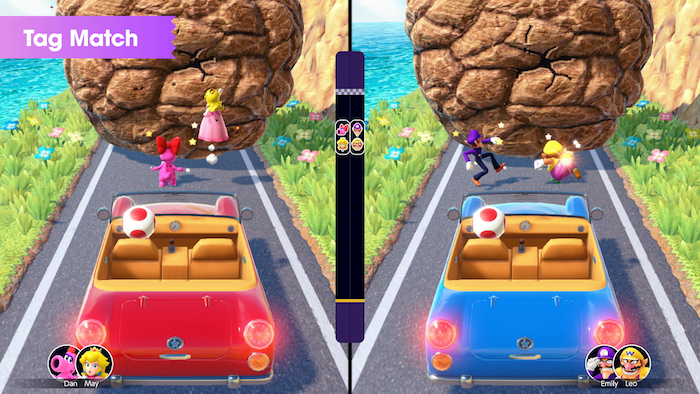 There are lots of ways to play with—or against—your friends in Mario Party Superstars. (Nintendo)
Q: What did you not like about it?
A: I didn't like that there were so few characters to choose from.
Q: Why will kids like it?
A: I think kids will like the variety and amount of mini games because you can't get bored!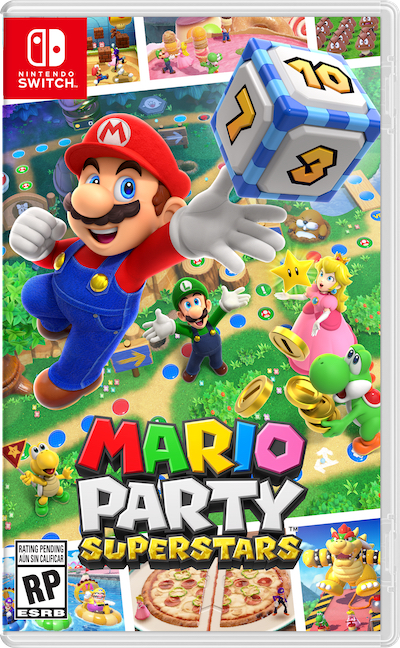 (Nintendo)
Q: How would you rate this game?
A: 5 out of 5 stars!
Thanks, Tanisi!
There's so much to do in this party game, it's tough to cover it all! Let this trailer guide you through this new take on an iconic Mario fest!
Are you playing Mario Party Superstars these days? Let us know what you think of it!