Happy New Year! It's not long now before we bid 2021 farewell and welcome in 2022. Hopefully you and the ones that you love are safe, sound, and ready to celebrate together!
Speaking of that new year, every two weeks in 2022 we will publish a new issue of our tablet and computer-friendly eMag, OWLconnected. It's free for OWL magazine subscribers.
In the here and now, Issue 134 is out! And we're using the last issue of this year to look ahead to the next one. That's right, it's our annual staff picks of what we can't wait for in the new year!
Picking the best to come!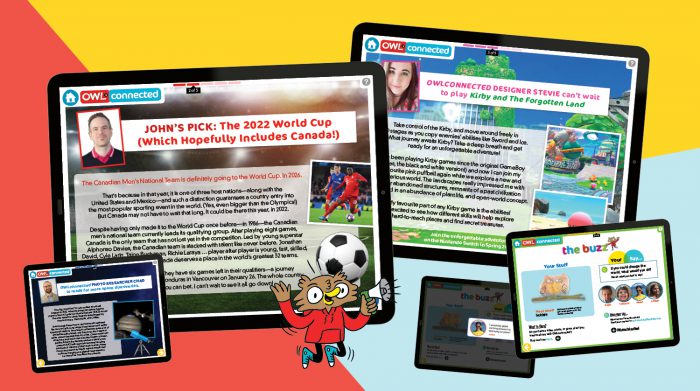 Bottom line? 2022 should be one action-packed twelve months. But how do you choose what to focus on?
Well, we're doing the best we can by picking the things that we're most pumped to see/witness/do/explore in the new year. From huge sporting events to stellar video games to the very limits of our solar system, we're digging into all of it. Will our expectations match up with your own? There's only one way to find out ...
Check into Issue 134 and read it!
If you're already an OWL magazine subscriber, you can click here to sign in to the latest eMag issue right now.
If not, maybe it's time to take your OWL experience to a whole new level! Get ten print issues a year sent right to your door, plus over 24 issues of our exclusive eMag by subscribing right here.
Whether you're a subscriber or not, we wish you all a great new year and thank you for reading OWLconnected! See you back here on January 3, 2022 with more kids news!