Disney Pixar's Coco follows a young boy (Miguel) with one thing on his mind — music! Unfortunately, his family doesn't share the same interest. Actually, they're upholding a ban on tunes started by Miguel's great-great-great grandma! When Miguel finally decides he can't live without music, he ends up in the (surprisingly gorgeous) Land of the Dead.
We bet you're just itching to learn how to get your hands on this flick (we're fans of Coco, too), but before we get to that...
Let's get to know Anthony!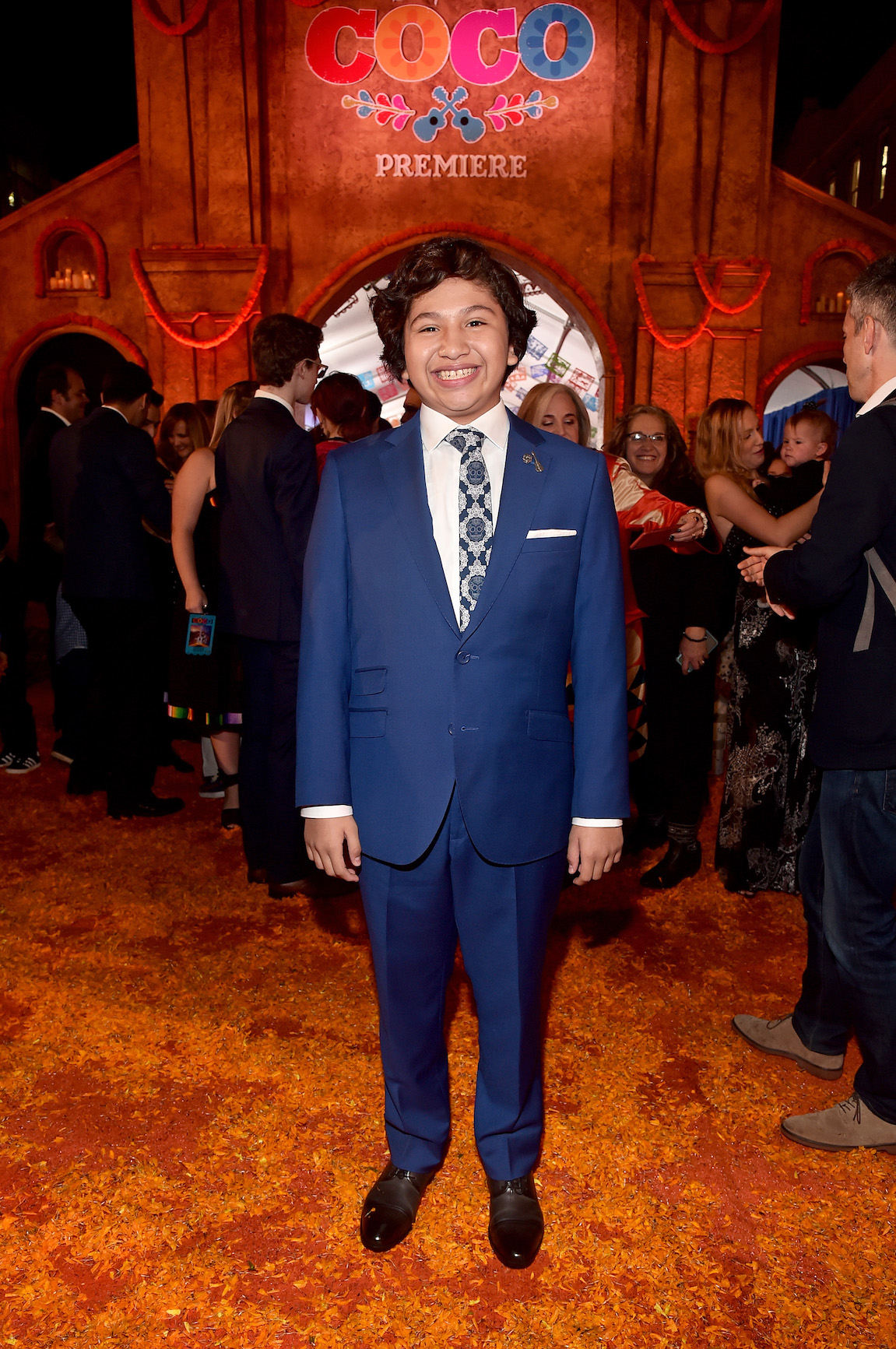 Anthony Gonzalez at the LA premiere of Coco. (Disney)
Anthony Gonzalez voices the lead character (Miguel) in Coco. This is Anthony's first animated feature, but the 12 year-old talent has actually performed since the age of 4! Read on to get the full scoop on Anthony.
OWLconnected: Congratulations on Coco's Golden Globe win for Best Animated Picture! How does it feel to be part of such a successful film?
Anthony: Thanks! It was an honour. Coco is such a unique film because it's about wonderful Mexican traditions and culture, and the cultural celebration of the Day of the Dead.
O: Do you think that you share any similarities to this character?
A: Miguel and I both know the importance of family and following your dreams. We also both love music! So yeah, it was very fun for me to play Miguel, because I identify with him a lot.
O: Speaking of music, we heard that you used to perform with your siblings. What was that like?
A: I had so much fun doing it! Singing and acting are my passions. These are the things I want to continue doing for the rest of my life.
O: Do you ever get nervous?
A: Nerves are natural. I just take a few deep breaths and go out there. Once I see the audience smiling, I forgot about my nerves and sing my heart out.
O: What's your favourite film?
A: I recently watched Thor: Ragnarok and thought it was amazing. I love all the Marvel movies. My favourite animated movie is Toy Story, because I grew up with it.
O: So we know that singing is a passion of yours, what else do you like to do on your down time?
A: I love playing soccer and basketball. And obviously, what kid doesn't love playing video games? But most of all, I love spending time with my family.
O: Any advice for kids hoping to break into the business?
A: If this is your passion, no one can stop you. My character Miguel (from Coco) could have shined shoes for the rest of his life, but he decided to follow his dreams. Do what you love, and follow your heart.
Those are some wise words, Anthony. Thanks for sharing!
And now... giveaway time!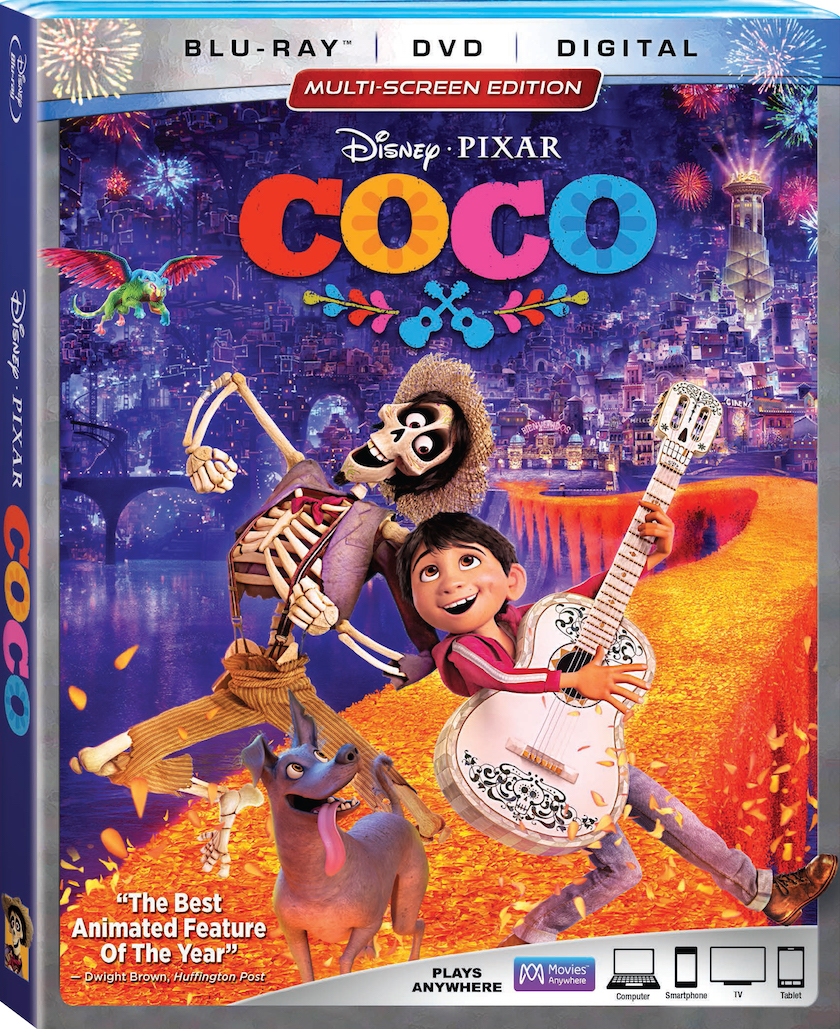 What are you waiting for? Enter today! (courtesy of Disney)
CONTEST NOW CLOSED.
OWLconnected is giving away 5 copies of Coco on DVD/Blu-ray!
To enter, just comment below with your answer to the following question:
What's your favourite tune?
Contest is open to residents of Canada only. Contest closes on Tuesday, March 13th at 11:59PM EST. Winners will be randomly chosen. Prize courtesy of Disney. Full contest rules and regulations can be seen here.