Trevor Tordjman is a dancer and actor who's been starring in hit Disney Channel shows for a while. His latest gig? Hosting an exciting new dance show on the Disney Channel called Disney Fam Jam!
Dance it out!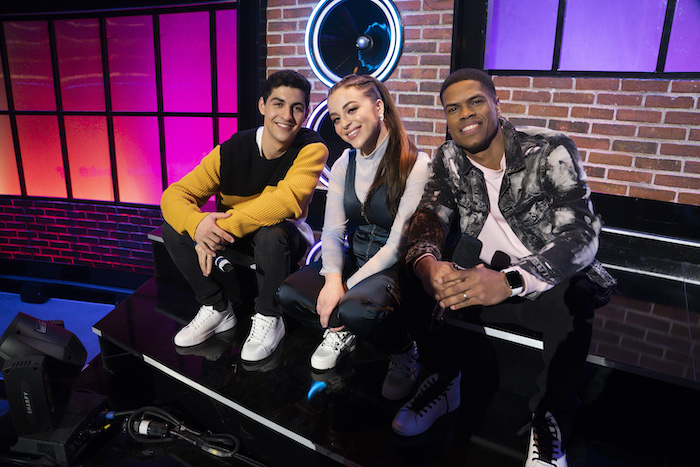 Trevor Tordjman hangs with his co-hosts, Ariel Martin and Phil Wright. (Disney Channel/Eric McCandless)
Disney Fam Jam is a show where families of all ages and sizes compete in a dance battle for a chance to become Fam Jam champions. But this title isn't the only prize! The winners receive $10,000 and, most importantly, the Fam Jam Trophy. Sounds pretty awesome right?
Keeping the dream alive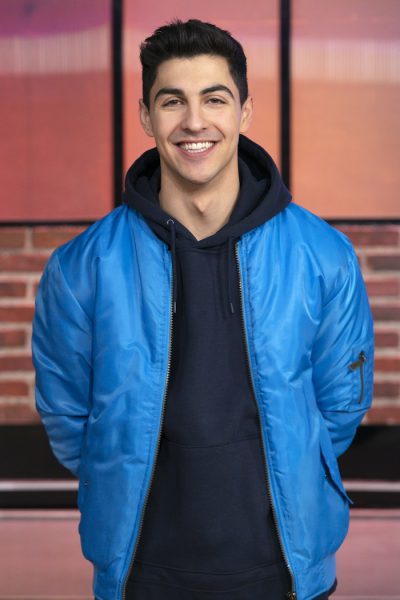 Trevor chats with us about dance, directing, and more! (Disney Channel/Eric McCandless)
We recently sat down with Trevor to discuss what it's been like for him to dance from a young age, what audiences can expect from Disney Fam Jam, and more!
OWLconnected: You've been dancing since you were very young. Was the performing arts something you always wanted to pursue?
Trevor: Totally! My mom taught me how to dance when I was a kid, so I knew it was the only thing I wanted to do. When I eventually told them of my dream, they were 100% supportive!
OC: There hasn't been a show like Disney Fam Jam on Disney before. What can audiences expect?
TT: I think audiences can expect to have a lot of fun. We have families of all ages competing—we even have grandparents dancing in one episode!
OC: How is working on Fam Jam different than previous shows you've been involved with?
TT: I think it's been different because I get to meet new people, dance, and host. I get to host with people who I've worked with before, too, like Ariel Martin, so it's a lot of fun.
OC: You also directed an episode of The Next Step. Is directing something you'd like to do more of?
TT: Yeah, totally! I loved being on The Next Step, and to be able to direct was a really great experience. Whenever I get to do anything creative, I'm always really happy. I think getting to direct really challenged me as an artist.
OC: How have you been keeping busy during quarantine?
TT: I've been dancing and trying to keep myself busy with creative outlets. I've also been learning how to write stand-up comedy—it's difficult, but really fun and challenging!
Check out Disney Fam Jam on Sundays starting June 28 at 7:00 p.m e/p on the Disney Channel. If you happen to tune in, let us know what you think in the comments below!