Every two weeks we publish a new issue of our tablet and computer-friendly eMag, OWLconnected. It's free for OWL magazine subscribers. Issue 129 is out now, so why not sneak a peek?
If you DARE!
Okay, okay. Maybe it's not that scary. But it is our Halloween issue. And it is filled with spooky facts and picks. Trick or treat, everyone!
Did you know?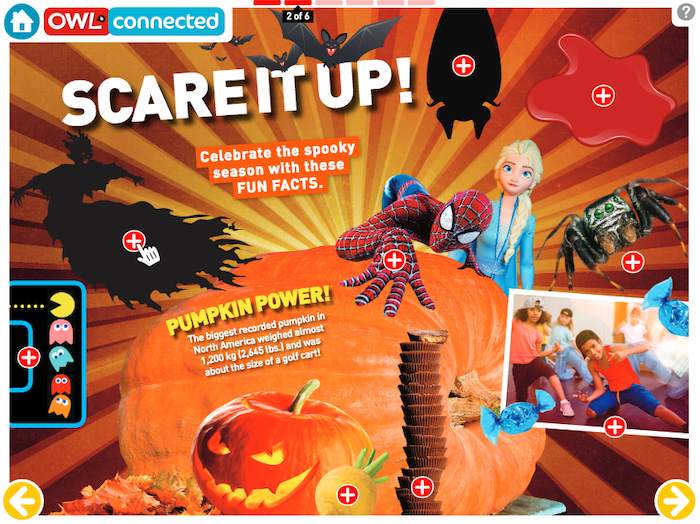 One of the coolest parts of Halloween is that it can be anything that you want it to be. A scary night filled with freaky frights? A silly day of pretend where you can be characters from your wildest dreams? A time to just indulge in sweet treats?
Halloween can be all of those things and more!
A big reason why is because Halloween is such a mixture of legend and imagination. But underneath it all there are real truths about how this holiday came to be. Do you think that you can separate facts from fiction? Check out our awesome True or False Hallo-Maze and see!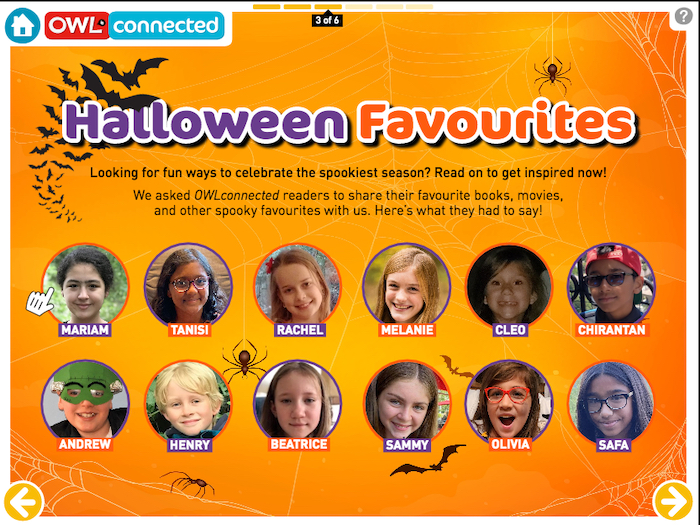 Then, read up on more facts about the day and its history in our main story. We've even polled readers about their favourite Halloween things to get you into the spooky spirit. What a fun time of the year!
If you're already an OWL magazine subscriber, you can click here to sign in to this latest eMag right now.
If not, maybe it's time to take your OWL experience to a whole new level! Get ten print issues a year sent right to your door, plus over 24 issues of our exclusive eMag by subscribing right here.