Every two weeks, we publish a new issue of our tablet and computer-friendly eMag, OWLconnected. It's free for OWL magazine subscribers. Issue 135 is out today, and it starts off by celebrating a single word.
Thanks!
When you think about it, thanks is probably something that we don't give enough of. To our friends, our families, our neighbours, our fellow citizens ... sometimes even to ourselves. We're aiming to avoid any such mistakes by giving our thanks to you, the loyal readers of the OWLconnected website, OWL magazine, and the OWLconnected eMag. We'd be nothing without you!
Your faves and ours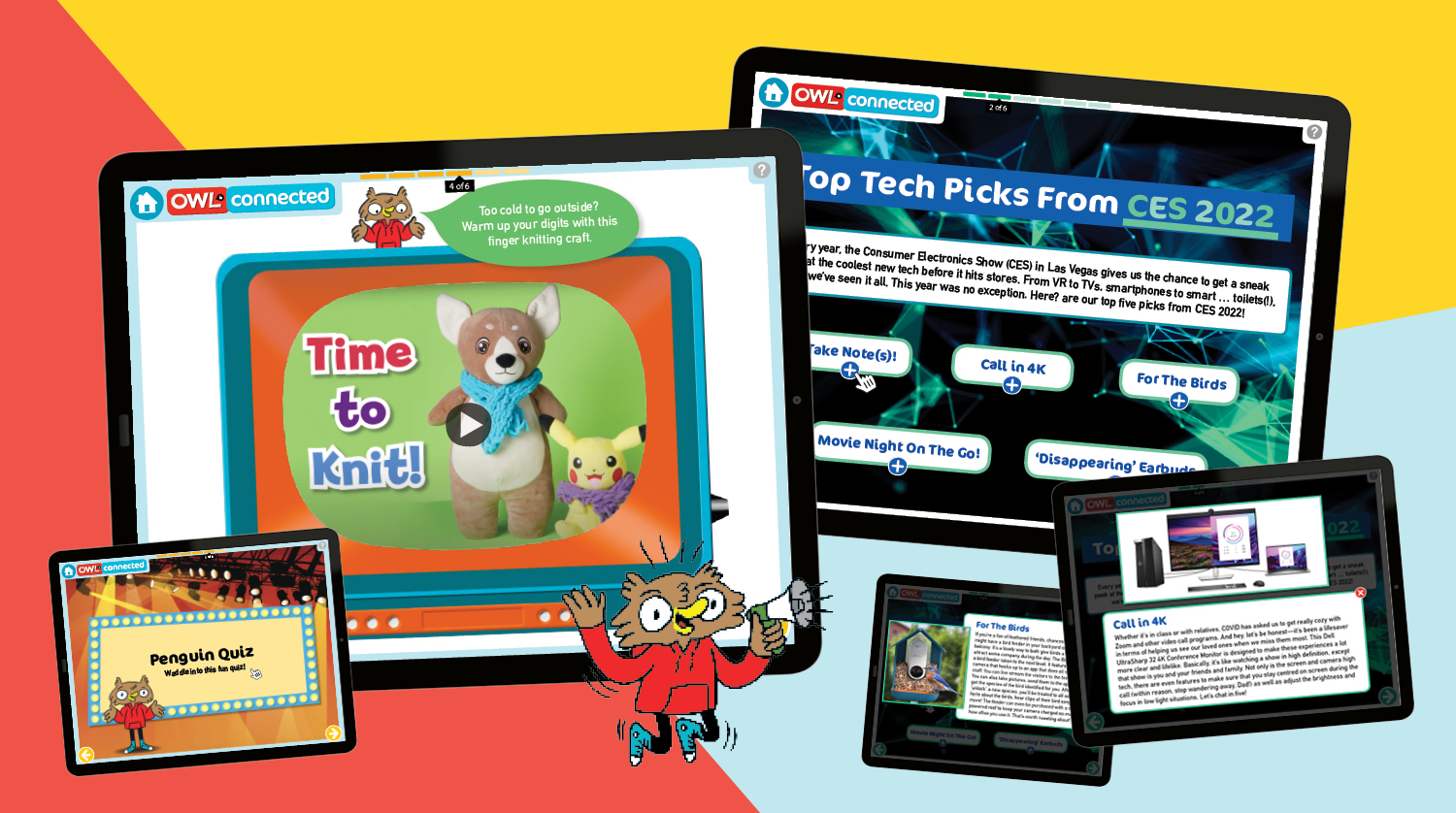 To really get into the spirit of our relationship—a magazine and its readers—we're asking you for some feedback, too. Details are in the eMag, so log on and speak up! You can also email us anytime at owlconnected@owlkids.com.
Meanwhile, the annual Consumer Electronics Show (CES) just happened in Las Vegas. This convention is the place where all of the newest tech gadgets make their debut before hitting stores. What were our faves from this year's CES? We tell you in issue 135! (Any bird watchers out there? We think you'll be very surprised!)
We've also got a roundup of terrific books for you to check out—perfect to partner with a blanket and a lazy weekend! Not to mention a quiz about penguins, and kids just like you answering some fun questions in Buzz.
If you're already an OWL magazine subscriber, you can click here to sign in to the latest eMag issue right now.
If not, maybe it's time to take your OWL experience to a whole new level! Get ten print issues a year sent right to your door, plus over 24 issues of our exclusive eMag by subscribing right here.