Every two weeks, we publish a new issue of our tablet and computer-friendly eMag, OWLconnected. It's free for OWL magazine subscribers. Issue 138, which is out today, has arrived just in time to recognize International Women's Day.
This is a time to celebrate the awesomeness of women and girls and raise awareness of important issues surrounding women's rights. In other words, if women and girls are already being as inspiring and innovative as they are, just think how great things would be if they had the same access to schooling as males, or received equal pay.
It would be pretty terrific, right?
Breaking through stereotypes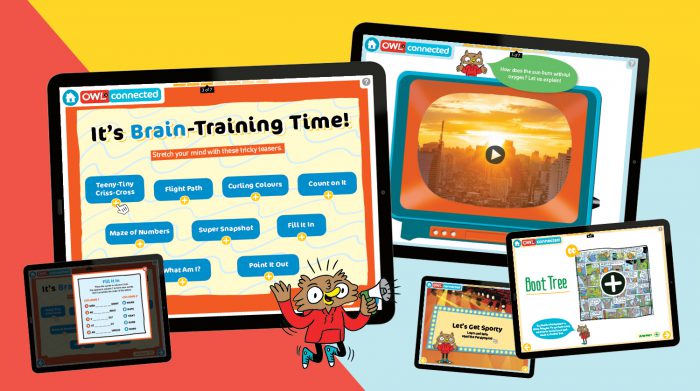 That is what this year's International Women's Day is all about. This year's theme is called Break The Bias. What does that mean? We dig into it in this issue!
Then meet 12-year-old Texan animal activist and author Kate Gilman Williams. Since only seven years old(!), Kate has been throwing herself into caring for the rights of animals, especially wild animals under threat of extinction in Africa.
This issue is also pushing limits in other ways—specifically, the limits of your brain! We've got brain teasers galore in our Puzzle section, while our Comic section has a super cool choose-your-own-adventure maze that is as funny as it is fun.
And we're not even done there! There's also a quiz testing your knowledge of the Paralympic Games (which open tomorrow!) and the return of our General KnOWLedge videos with some fascinating science about how the Sun burns. Hot facts, coming through!
If you're already an OWL magazine subscriber, you can click here to sign in to the latest eMag issue right now.
If not, maybe it's time to take your OWL experience to a whole new level! Get ten print issues a year sent right to your door, plus over 24 issues of our exclusive eMag by subscribing right here.