Every two weeks, we publish a new issue of our tablet and computer-friendly eMag, OWLconnected. It's free for OWL magazine subscribers. Issue 140 is one you'll want to keep your eye on.
Why?
Because it's April Fools' Day!
Okay, we are ONE day early on that. But can you blame us for being a bit excited? April Fools' Day is a paradise for pranksters and jokers. And we may even have one in store for you in this issue ...
Play ball (and games)!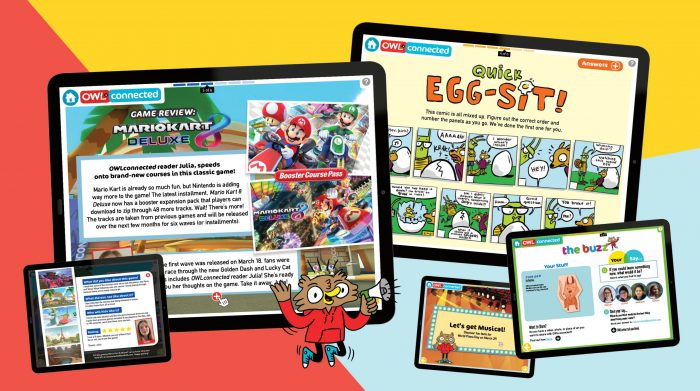 One thing that we're absolutely serious about is the return of baseball. Not to mention, the Toronto Blue Jays!
Canada's baseball team is loaded with talent and is deeply excited about the chance to make good on the promise of last year's near playoff miss. Who's gone? Who's new? Can they win it all? And, more importantly, Why isn't the baseball season starting today? Wasn't it supposed to?
We are going to tell you in Issue 140!
Speaking of games, we also have an excellent review of the new booster pack that has just been released for one of the biggest games ever released on the Nintendo Switch. Say hello to Mario Kart 8 Deluxe! Let our reader review give you the specs on these added tracks and answer whether you should hit the gas on your own game expansion plans.
And, as usual, that's not all! We've got a comic, a quiz, and input from readers like you!
If you're already an OWL magazine subscriber, you can click here to sign in to the latest eMag issue right now.
If not, maybe it's time to take your OWL experience to a whole new level! Get ten print issues a year sent right to your door, plus over 24 issues of our exclusive eMag by subscribing right here.