Every two weeks, we publish a new issue of our tablet and computer-friendly eMag, OWLconnected. It's free for OWL magazine subscribers.
Issue 146 is out today and it is celebrating a time of year that is extremely exciting for many of us. Summer!
Summer officially began earlier this week on June 21, also known as the summer solstice, or the longest day of the year. This issue is all about getting excited for this new season. And not always in the ways that you would expect!
Look to the night skies!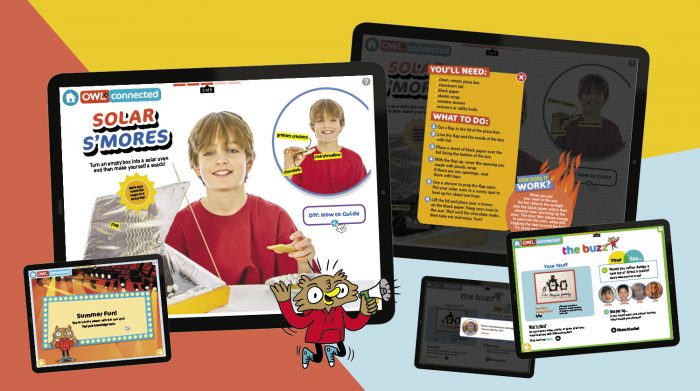 We may first think of summer as a time to be outside in the sunshine. But the night is just as much a part of the summer experience. Especially if love watching the stars!
That's why we've included a guide to three prime-time skywatching events that are happening over the summer months. From planets aligning to meteor showers, there is so much to see in the sky ... provided you're willing to get up really, really early!
Should your summer fun be more about snacking, we've also got you covered. This issue features instructions on how to create your own solar oven. You can use it to cook the s'mores recipe in this issue, or to heat up a cheese sandwich, leftover pizza slices, and so much more. Yum!
And we've also got an awesome quiz that is full of trivia made to test your knowledge of this hot season. So grab a cool drink and relax with issue 146. It's the perfect companion to start your summer with!
If you're already an OWL magazine subscriber, you can click here to sign in to the latest eMag issue right now.
If not, maybe it's time to take your OWL experience to a whole new level! Get ten print issues a year sent right to your door, plus over 24 issues of our exclusive eMag by subscribing right here.