Every two weeks, we publish a new issue of our tablet and computer-friendly eMag, OWLconnected. It's free for OWL magazine subscribers.
In our last issue, number 146, we looked at the start of summer, delivered a great s'mores recipe, and gave you skywatching tips for the coming nights. But summer is way too exciting to just be confined to one eMag!
That is why Issue 147—out today!—is continuing the vibes of the season with something of a tradition around these parts. Our annual staff summer faves!
Food, family, friends, and so much more!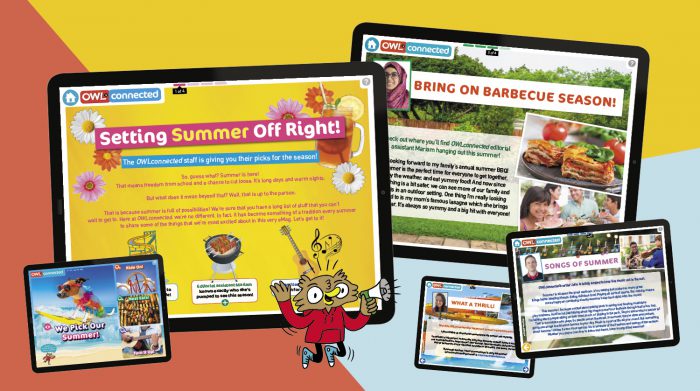 In this issue, three members of the OC staff—Melissa, Mariam, and John—are talking about the things that they are the most thrilled about getting to do this summer.
Can you guess what those are? Will some of your favourite summer activities be on the list? Check out the eMag now and see. And if they aren't on the list, you can always write us at owlconnected@owlkids.com and tell us what we should've picked!
If you're already an OWL magazine subscriber, you can click here to sign in to the latest eMag issue right now.
If not, maybe it's time to take your OWL experience to a whole new level! Get ten print issues a year sent right to your door, plus over 24 issues of our exclusive eMag by subscribing right here.