Every two weeks, we publish a new issue of our tablet and computer-friendly eMag, OWLconnected. It's free for OWL magazine subscribers.
This Thursday was the release day for Issue 151. And take it from us, this is one delicious issue!
That's because we're celebrating World Food Day, which is coming up on Sunday, October 16. This is actually a day with a serious message that we talk about in the issue. And that's just the first course on our tasty menu in 151!
Who is hungry?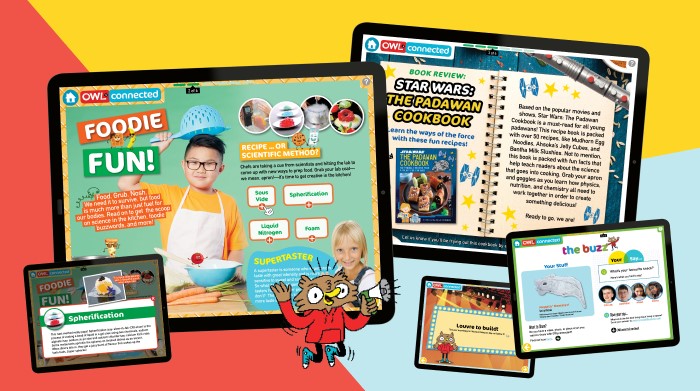 Our main story this time deals with cooking. In particular, some of the super interesting ways that science is being used to take dishes to a whole other level. Ever heard of sous vide? Spherification? Liquid nitrogen? We break down all of the molecular madness that make meals mouthwatering!
And if all of this talk of cool recipes is making you eager to get into a kitchen yourself, we review a cool cookbook, Star Wars: The Padawan Cookbook. From Jedi Jelly Cubes to Bantha Milk Slushies, the Force is in the kitchen!
And, of course, no menu (or issue) would be complete without our feature quiz, video, and Buzz section, where readers like you have their say!
If you're already an OWL magazine subscriber, you can click here to sign in to the latest eMag issue right now.
If not, maybe it's time to take your OWL experience to a whole new level! Get ten print issues a year sent right to your door, plus over 24 issues of our exclusive eMag by subscribing right here.