Every two weeks, we publish a new issue of our tablet and computer-friendly eMag, OWLconnected. It's free for OWL magazine subscribers.
For Issue 168, which is out today, we're thrilled to talk about summer. Specifically, what we're most excited about during this super season.
With the summer break officially on, the world is your playground and you might be wondering what to do with all of that extra free time! Of course, there's so much that you can do: sports, hikes, sleepovers, pool parties, movie nights ... what fun!
Hot faves, coming through!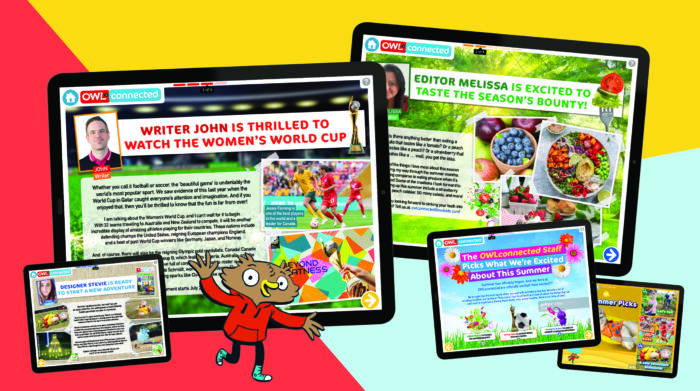 But just in case you're looking for some extra inspiration, editor Melissa, writer John, and designer Stevie are all weighing in with our summer picks. Can you guess what our faves are?
You'll have to check out the new issue to be sure!
If you're already an OWL magazine subscriber, you can click here to sign in to the latest eMag issue right now.
If not, maybe it's time to take your OWL experience to a whole new level! Get 10 print issues a year sent right to your door, plus over 24 issues of our exclusive eMag by subscribing here.