The angry birds are flocking back into action on the big screen. Instead of waging war against their swine enemies, the birds band together with the green pigs to defeat a new nemesis lurking beyond the horizon ...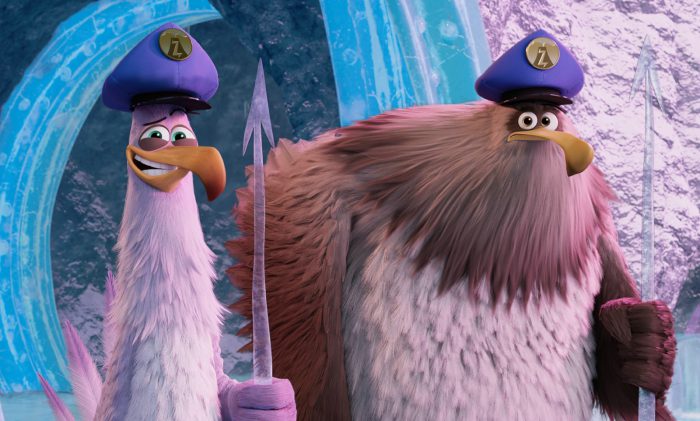 There are some new birds on the block... (Sony Pictures/Rovio)
Zeta, the purple-feathered villain, is ruler of Eagle Island. With her big brains and iron fist, she has built an empire on a secluded, frozen isle. But she is tired of living in a deep freeze! She longs to feel the sun on her feathers and sand between her talons — instead of showering under ice shards and having her dog stuck in a block of ice! Her solution? Move to the tropics (and take over the Bird and Piggy islands while she's at it) so she can finally feel that warm ocean breeze.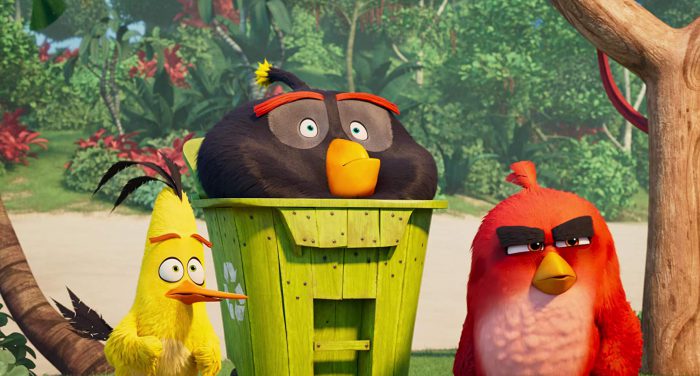 Red, Bomb, and Chuck are the best buddies at the heart of the Angry Birds group... (Sony Pictures/Rovio)
The old bird gang from The Angry Birds Movie (grumpy Red, explosive Bomb, and speedster Chuck) agree to a truce with pig leader Leonard Mudbeard when giant ice balls crash-land dangerously close to their shores. They recruit backup — including a hipster inventor, an engineering whiz, and a cowardly eagle, among others — to their A-team of heroes, but to Red's dismay.
Red is the beloved hero of Bird Island and he revels in the spotlight. (In the first installment, he had saved the villagers' eggs from hungry King Lionel.) Red clings to his duty of island protector, because without it, he's afraid of being alone. But in order to save his island this time around, he must get over himself, work together with his ragtag crew, and let others have a chance at being the hero.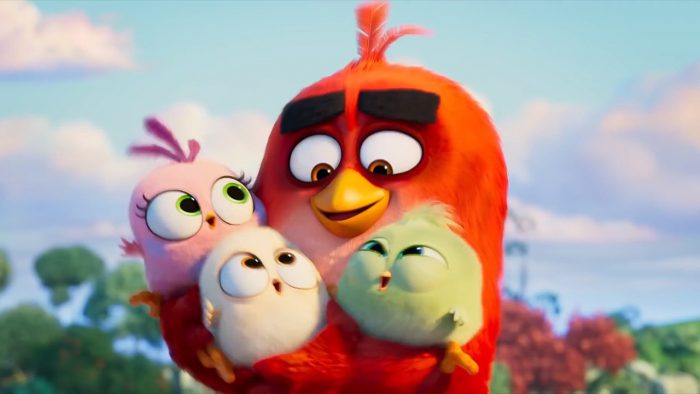 But is Red red-dy to share the role of hero? (Sony Pictures/Rovio)
Along with teamwork at its core, The Angry Birds Movie 2 is filled with slapstick gags at every turn. The jokes land, flop, and might make you cringe. Bomb is an especially hilarious character with his charming personality similar to Patrick Star from Sponge Bob Squarepants. Except this land creature can explode whenever he senses danger. Oh, and he also eats dirt.
The Angry Birds Movie 2 is all about being the hero, whether that means fighting serpents to protect your loved ones, or working together to protect the places you call home.
The Angry Birds Movie 2 is currently in theatres. Check out the movie trailer below!