The BFG (short for the The Big Friendly Giant) is one of Roald Dahl's most-loved books. You may have read it! If not, here's a quick synopsis: A young orphan girl named Sophie meets a big friendly giant and goes on a journey to Giant Country to battle bigger and not-so-friendly giants. The Queen of England is also involved. But we'll get to that later.
Bringing in the big names
So we already know that Roald Dahl, who was one of the world's most fantastic writers (and one of this writer's favourite authors), wrote The BFG. Then we've got the director, Steven Spielberg, considered one of the best in the film industry. And of course we can't forget Disney. With these three big names—and imaginative minds—behind the making of this movie, it's no wonder it turned out so wonderfully magical.
The next big star?
Adding to the movie's magic is a not-so-big name (not yet, anyway): 12 year-old Ruby Barnhill. She plays Sophie, the young orphan who the BFG steals in the middle of the night after she spots him out her window.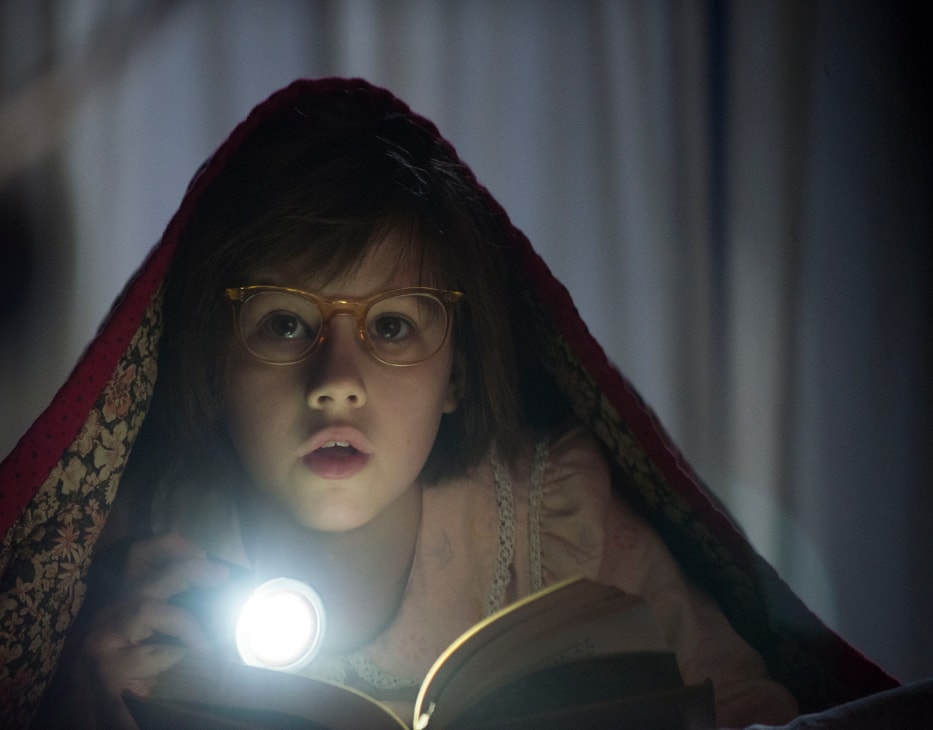 Watch out, Sophie! You're about to get snatched away by a really big giant. But don't worry, he turns out to be really friendly. (©Walt Disney Studios)
After watching Ruby play the young, plucky Sophie who stands up to mean man-eating giants, it's hard to believe this was the actor's first big-screen role. Seriously. Ruby was my favourite part of this movie. Well, her and the BFG's mumble-jumble speech, also known as "gobblefunk" according to my handy Roald Dahl dictionary. The magical fairy-tale setting is also pretty unbelievable. And of course there's that hilarious scene in Buckingham Palace where the BFG eats breakfast with the Queen of England (and her famous corgis). Oh, and a little fizzy drink called frobscottle!
There really is a lot to love about this movie. It may be a little on the long side (almost two hours), and there are some scary scenes, but overall it's a sweet, fun, and funny fairy-tale adventure. With a great message or two.
BFG a BFF?
Because like any great children's classic, there is a moral to this story. And in the case of The BFG, there is more than one meaningful message. I'll let you see the movie (or read the book) and find them all for yourself, but I will say that one of my favourite messages is about unlikely friendships. Can a little girl and a giant be BFFs? Hard to imagine, I know. But after watching this magical movie, I think you'll be a giant believer.