Ever since it was published in 1903, Jack London's book The Call Of The Wild has been one of pop culture's great dog stories. It follows the adventures of Buck, a massive St. Bernard/Collie mix who goes from being a pampered pet on a Californian homestead to an uncertain life in the Yukon at the time of the great Klondike Gold Rush.
The timeless thrills and warmth of the story made it a great fit for the big screen. Which is why a movie version was made in 1923. And 1935. Also 1972... aaaand there was a 1997 film, too! Whoa!
So here we are in 2020 and guess what? There's a new film coming out this Friday called The Call Of The Wild!
But movie-making has changed a lot in the last 23 years. And this version of The Call Of The Wild takes advantage of all of this innovation to create a really enjoyable film.
CGI-can't-believe-it's-not-a-real-dog!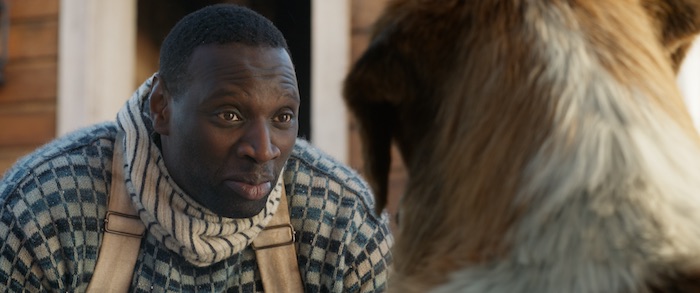 Perrault is very attached to his brand new sled dog, Buck. (Courtesy of Twentieth Century Studios)
So it will come as no surprise that this movie uses a lot of CGI effects. It's much easier (and kinder to animals) to use animation to create the characters in this story. In addition to big Buck, we meet many other hounds, including a ice-blue-eyed dominant husky named Spitz and a pack of timber wolves.
All of this animation is, well, very animated! Buck may look like a real dog, but everything is a little faster, a little zanier, a little louder, a little bouncier than in real life. At first, this all feels a bit strange for a film set in the early 1900s and alongside real human actors.
But quickly, you get used to Buck's big-eyed, sloppy, silly ways. It helps that the other actors are so devoted to him.
Working for a living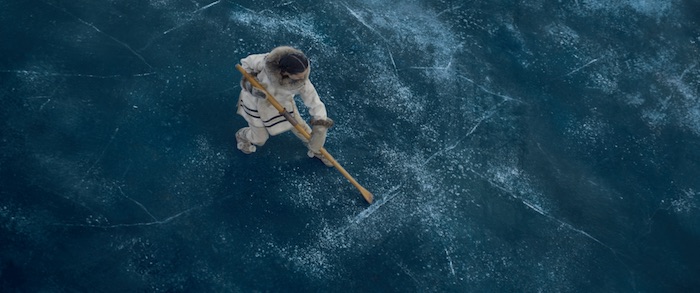 Francoise and the team have to be careful in the wild, wintry Yukon. (Courtesy of Twentieth Century Studios)
When Buck arrives in the North, he is sold to a sled dog team delivering mail across the Yukon. Even though Buck has never seen snow or had to work a day in his life, his new owners, Perrault and Francoise, have faith in him.
Watching Buck grow into a leader of the sled dogs is lots of fun. You can see him learning more about the ways of dogs that he never knew in California. There's a scene with an avalanche that is really dramatic! But his most important friendship is still to come. And it's what makes the film really work.
Best friends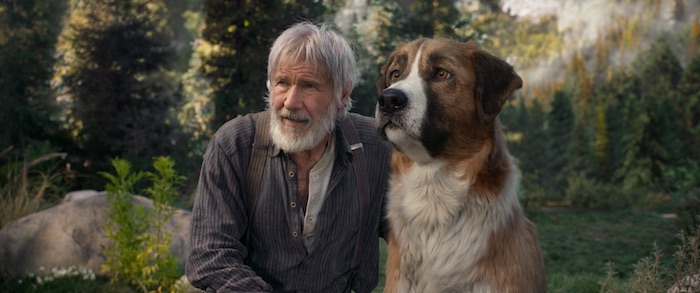 Thornton and Buck — best buds! (Courtesy of Twentieth Century Studios)
Harrison Ford, a.k.a. Han Solo, plays Thornton. Grumpy but kind, he fled to the Yukon to try to make sense of his life after his young son died. Once he meets Buck, he decides that maybe there is time for one last adventure.
Along the way, there's villains, gold, lost cabins, grizzlies, rescues, and a mysterious pack of wolves who are very curious about Buck. But the last half of the movie is about Thornton and Buck ... and how they save each other even as they slowly grow apart.
Watch the trailer for this big adventure below.
The Call Of The Wild is released in theatres this Friday, February 21.