Coral reefs are the big cities of the ocean, full of busy traffic and millions of residents. Movies have brought this world to life for us, especially the two Pixar hits, Finding Nemo, and its sequel, Finding Dory.
Now you can add Dolphin Reef to that seafaring group.
It is a part of the awesome Disney Nature series, which includes Monkey Kingdom, Chimpanzee, Born In China, and Penguins. These beautifully-shot movies are documentaries that feel like dramas. (Even comedies, sometimes!) They all focus on one or two central characters. As we root for these animals to survive, we also learn lessons about their abilities, their habitat, and the other animals they share it with.
And there is a lot to learn about dolphins and the coral reef.
Meet Echo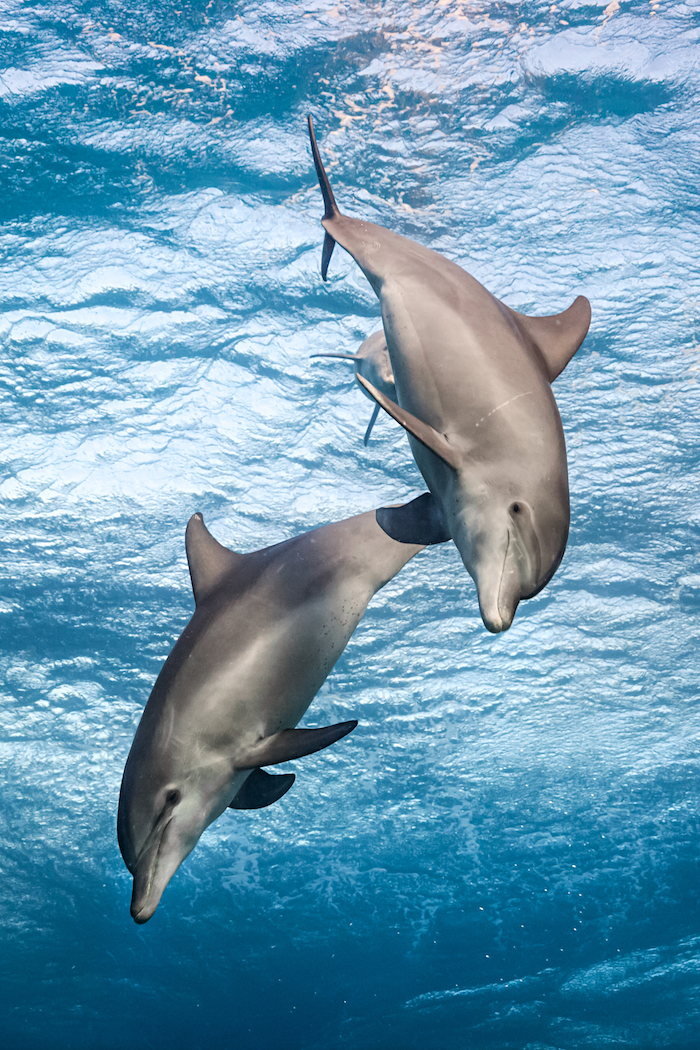 Kumu has her hands full with Echo. Is he ready to learn how to survive? (Disney)
Echo, the three-year-old bottlenose dolphin lives at a Polynesian coral reef in the South Pacific Ocean. He is fun-loving, energetic... and easily distracted.
So far, he has lived his life under the watchful eye of his mother, Kumu, as well as the other members of their pod. But Echo's days of being fed by his mother are coming to an end. It is time for him to learn how to hunt for his own dinner, as well as how to navigate the dangers outside the reef. In the open ocean...
A wide, wild world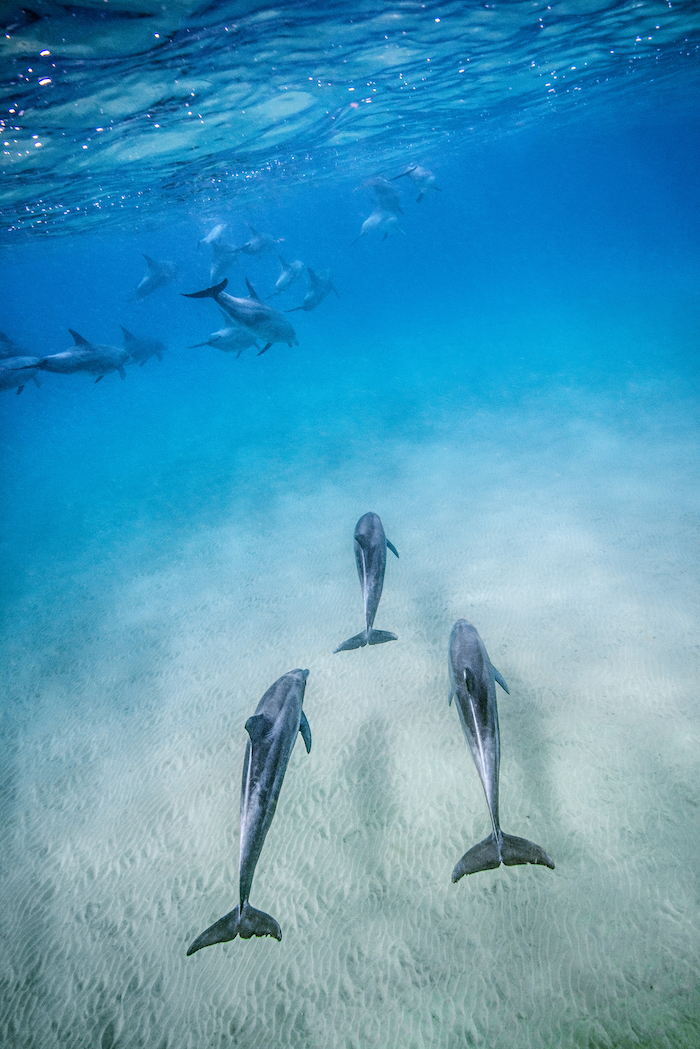 Dolphins rely on their pods, where every member lends a fin. (Disney)
Echo's life lessons (and mistakes, oops!) may be at the centre of the movie, but Dolphin Reef packs in a lot of animal life.
Sea turtles, parrotfish, a humpback mother and her young calf, wrasse, sharks, orcas, cuttlefish, and a scene-stealing mantis shrimp are just some of the characters that we meet. Each of them demonstrates a central truth of oceans, and reefs in particular. Every animal has a role to play. Take one out, and the whole system is in trouble.
A kid reviews Dolphin Reef
This movie is for everyone and it's perfect for a stay at home family night. And that's how we watched it, ourselves! Here are some thoughts from Holden, a dolphin-loving kid:
My favourite part was when all the male humpback whales came together, because they were helping each other, even after one of them was made the champion.
Echo was my favourite character, but my second favourite is his neighbour, who is Mr. Mantis Shrimp! He was really cool and he was tidy and he was nice.
I loved it! 7 out of 10.
We'd have to agree, Holden. Dolphin Reef  is funny and heartwarming, full of awesome facts, and is just beautiful to look at. You can stream it now on Disney+, along with another new Disney Nature film, Elephant. Watch the trailer below.