Get ready to be mesmerized by what you'll see as you follow this epic circus act.
Fly, Dumbo!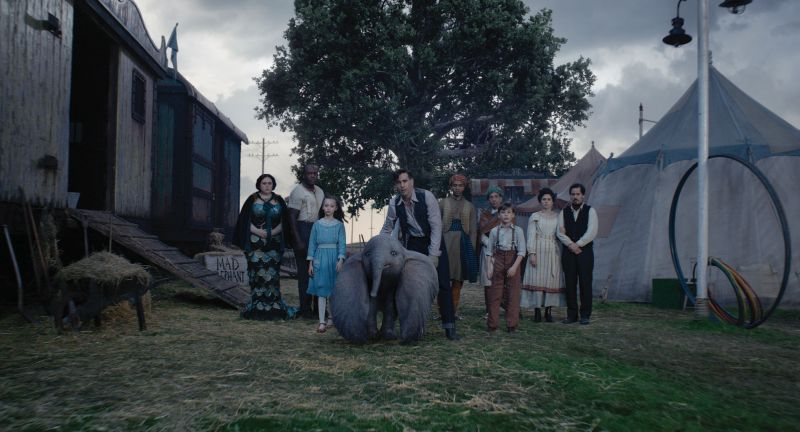 Dumbo and his circus family say goodbye to his mom. So sad! (© 2018 Disney Enterprises, Inc. All Rights Reserved.)
Things were not looking too good for the Medici Brothers' Circus. The owner, Max Medici, had been struggling with selling tickets and getting people to come out to his show. In one final desperate attempt to turn things around, Max adds a new elephant, Mrs. Jumbo, to his circus in the hopes that her soon-to-be-born calf will attract a large audience. Everyone was so excited, news had spread far and wide, and people bought tickets to see it. But on the big day, when Jumbo Jr. was born, everyone was shocked to see his oversized ears. The audience at the show made fun of Jumbo Jr. and started calling him Dumbo.
One night, in a final attempt to save his circus, Max put Dumbo in the big finale. People laughed and joked... until Dumbo flew! News of the flying elephant spread and soon, Max Medici and his circus family joined Dreamland, a big, successful circus run by V.A.Vandevere. With everything finally looking up, everyone started to relax and have fun... until they realized that Dreamland was actually quite a dark place full of darker secrets.
Where Dreams Come True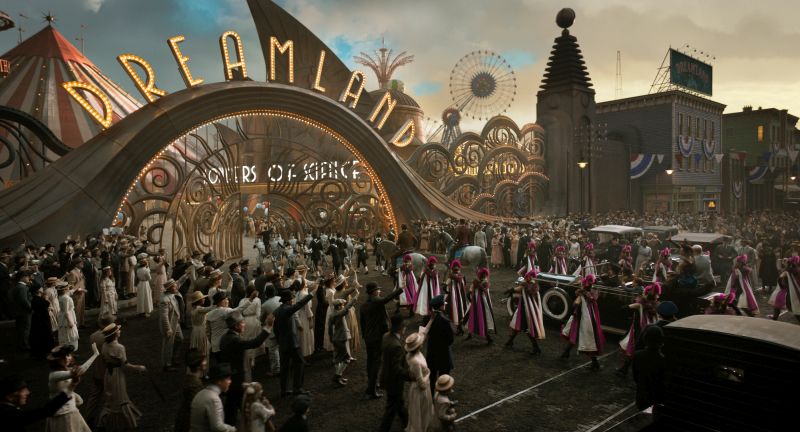 Dreamland, where dreams come true... or so we thought. (© 2018 Disney Enterprises, Inc. All Rights Reserved.)
You can expect a different story here than the classic animated version. In this movie, most of the focus is on the humans that surround Dumbo which works well because it makes it easy to connect with the film. The animation that brings Dumbo to life is amazing and if you didn't know better, you might actually believe he is real.
The film also stars a young girl who is very interested in science. Milly Farrier, the girl who helps Dumbo fly, wants nothing more than to be celebrated for her scientific discoveries. She's a smart, rational character and we loved seeing her represented that way.
With lots of moments that will tug at your heart strings and beautiful lessons to learn, we're really glad we got to take a peek at this great film.
If you haven't already, take a look at what's to come in the trailer below.
Dumbo flies into theaters today.