The long-awaited sequel to The Incredibles is finally here and let's just say; it's super incredible *wink*.
Elastigirl to the Rescue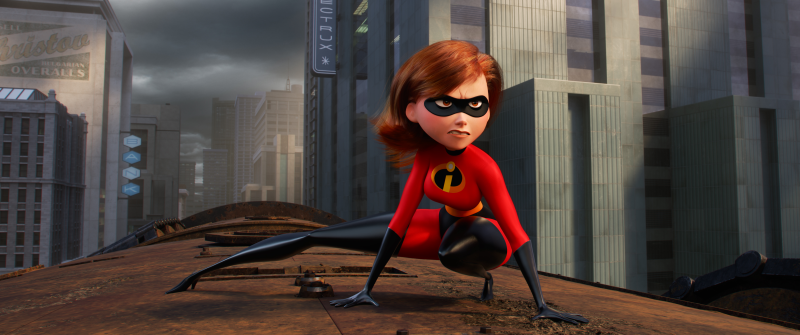 Nothing to see here. It's just Elastigirl looking awesome and ready for battle! (© Disney•Pixar 2018)
When we last saw our super-family, a law had just been passed making it illegal to be a superhero. With that law still standing, the Parr family, also known as the Incredibles, have to keep their powers a secret. This shouldn't be too hard right? All they have to do is be your average family. What could possibly go wrong? It's not like a new villain is going to pop up and start wreaking all kinds of havoc on the city forcing them to use their powers. Oh, wait ... that's exactly what happens!
Our new villain means business, so Elastigirl takes the lead in the fight to put a stop to the evil while Mr. Incredible stays home with the rest of the family. Mr. Incredible's task might sound easy, but now that Jack-Jack has powers (lots of them), things are a bit more complicated!
Suffice it to say, the Incredibles have their work cut out for them!
Incredibly Hilarious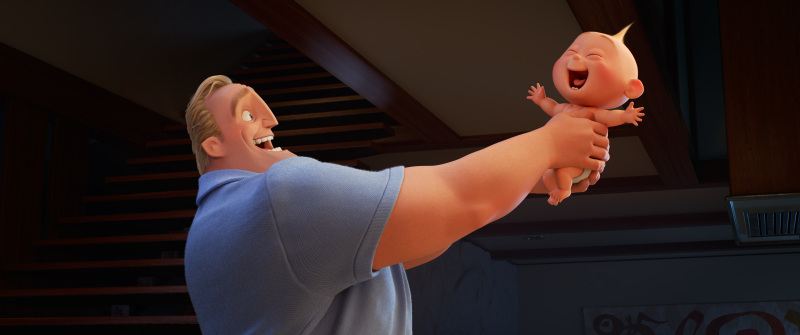 Mr. Incredible can't hold in his excitement now that baby Jack-Jack has powers. (© Disney•Pixar 2018)
Incredibles 2 is as funny and as entertaining as we hoped it would be. The introduction of Jack-Jack's powers is a complete riot. The hilarity that follows only gets better when fashion guru Edna Mode is brought in to help Mr. Incredible deal with his new role as a stay-at-home dad. Did we mention Violet has a crush? Yup! The invisible girl who creates force fields has taken to someone. As you might expect, it's truly a masterpiece of mortifying (and funny) scenes once her super-embarrassing family gets involved.
You can expect to see familiar superpowers, like Dash's super-speed and Violet's force fields. There are also some new powers to take in from some new superheroes. And of course, the action scenes are exciting and full of all the explosions we crave.
Lessons from a Super-Family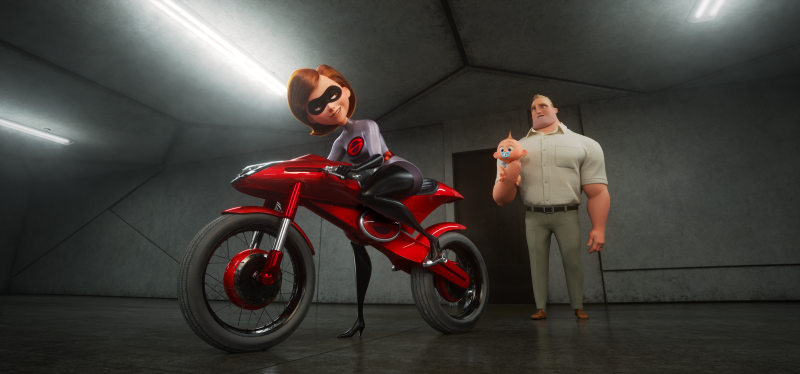 Looks like Elastigirl got a new costume and ride. So cool! (© Disney•Pixar 2018)
What's really awesome about Incredibles 2 besides all the jokes, battle scenes and explosions, are the lessons taught throughout.
You can watch the trailer below.
Incredibles 2 opens in theatres today, Friday, June 15th.