Know any nannies who take kids into homes that turn upside down on Wednesdays? No? We guess you haven't met Mary Poppins, then!
Mary Poppins to the rescue!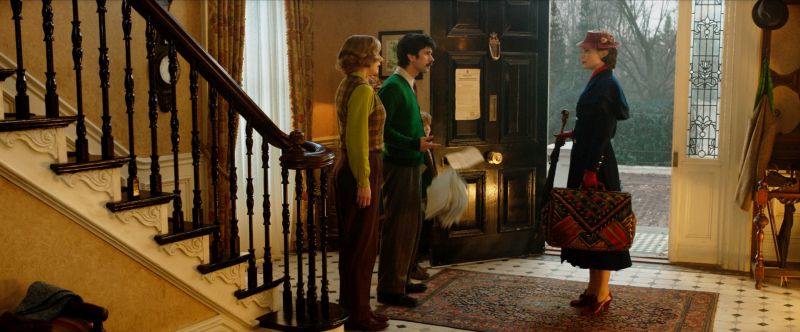 Siblings Michael and Jane are shocked to see Mary Poppins walk through their doors. (© 2018 Disney Enterprises, Inc. All Rights Reserved.)
Life used to go down smoothly (with the help of a spoonful of sugar) when Michael and his sister Jane were children. Those days seem far away now as Michael, all grown up and with three children of his own, tries to keep a brave face while dealing with some hard life changes.
Fast-forward to a year later, and there's even more bad new for the siblings as they risk losing their family home. While Michael and Jane scramble to find a way to save the house, they get an unexpected visit from a magical guest. Can Mary Poppins bring light back into the hearts of the Banks Family?
Trip a little light fantastic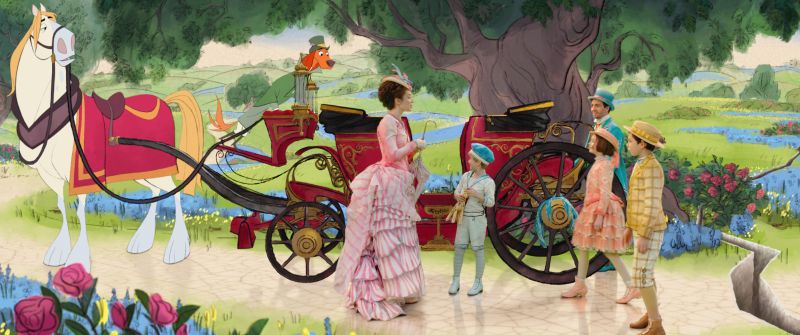 Nothing to see here. It's just Mary Poppins and some kids walking through artwork on a bowl! (© 2018 Disney Enterprises, Inc. All Rights Reserved.)
Fifty-four years ago, the original Mary Poppins movie was released and met with rave reviews (not to mention the fact that it picked up four Academy Awards!), which meant the team behind Mary Poppins Returns had huge shoes to fill. We're happy to say that they did a fantastic job.
Mary Poppins Returns has all the magic we could hope for. It's full of vibrant imagery, adventure, and life lessons for everyone.
Take a peak at what's to come in the trailer below.
Mary Poppins Returns to theaters Wednesday, December 19.