For generations, the story of The Nutcracker has been a huge part of the holiday season. German writer E.T.A. Hoffman's original 1816 book about toys coming to life on Christmas Eve, The Nutcracker and the Mouse King, was only the beginning.
In 1892, Russian composer Tchaikovsky wrote a ballet based on the story called The Nutcracker. This ballet—and its music—is still regularly performed every year around Christmas. Then there are the endless supply of TV specials, cartoons, and films that provide their own take on this enduring story.
As of today, you can add one more adaptation to the list. November 2 is the day that Disney's The Nutcracker and the Four Realms hits theatres. Does it measure up to the high standards of this holiday classic?
Like a sequel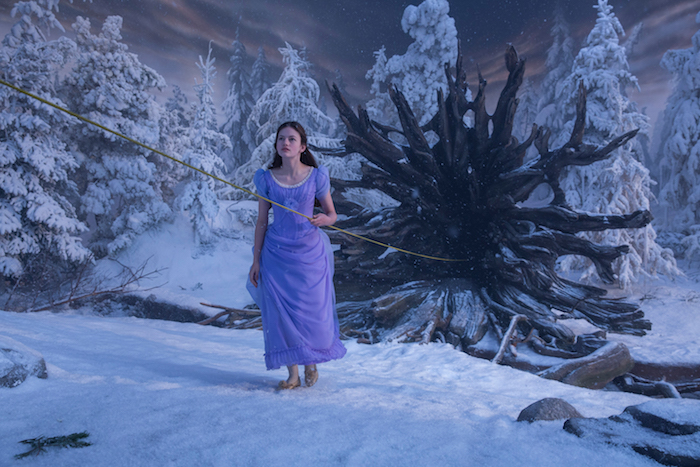 Clara's gift will change everything. (Laurie Sparham/Disney)
This Nutcracker tale is more like a sequel to the original story. Our hero is Clara Stahlbaum, a bright, young English girl with a knack for science, but a heavy heart.
Clara and her family recently lost their mother, Marie, something that a family holiday like Christmas Eve makes even more painful. A mysterious gift from her mother leaves her frustrated. Meanwhile, her quiet father seems concerned only with following procedures. This includes going to an annual Christmas Eve party at the estate of Clara's godfather, an inventor named Drosselmeyer.
The peak of Drosselmeyer's party is his gift hunt, and he has something special in mind for the curious Clara. And so begins an adventure that not only helps her answer questions about her mother, but about herself, too.
A princess? Me?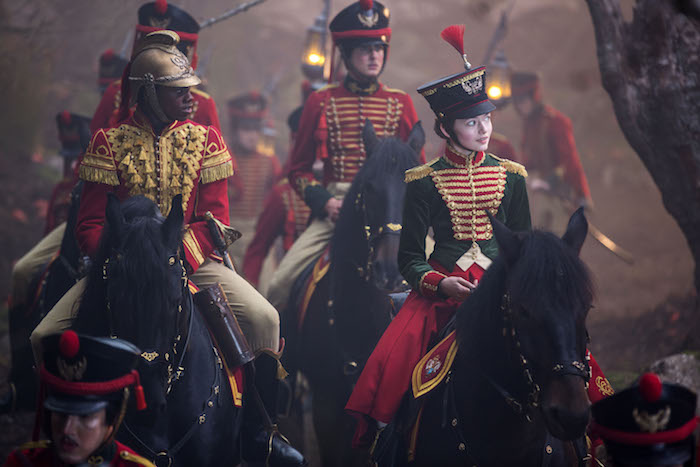 Clara and Phillip become a key pair in The Nutcracker and the Four Realms. (Laurie Sparham/Disney)
Clara's wandering brings her across a nutcracker soldier named Phillip. He informs her that she has arrived at world of the Four Realms. There's the Land of Flowers, the Land of Snowflakes, the Land of Sweets, and the Land of Amusements. Phillip tells Clara that her mother Marie was in fact the queen of this world ... which makes her a princess!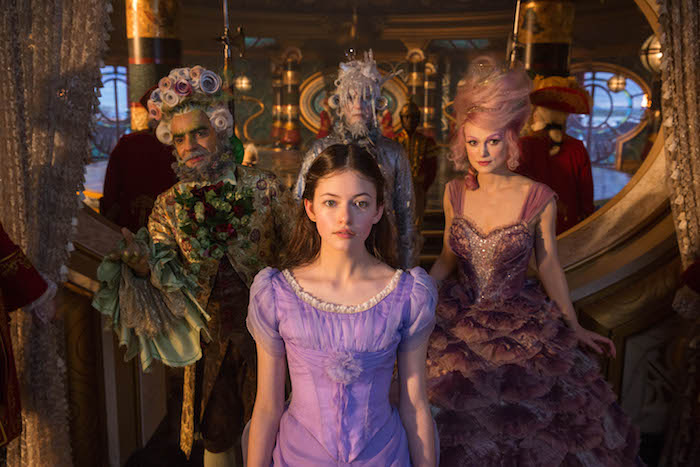 Guess what? You're royalty! (Laurie Sparham/Disney)
The citizens are all very excited to hear of Princess Clara's arrival, especially the rulers of three of the realms: Hawthorne, Shiver, and The Sugar Plum Fairy. But all is not well since Queen Marie left. The ruler of the Land of Amusements, Mother Ginger, has been banished after she tried to takeover the world. Now that Clara has arrived, she must defeat Ginger, and bring peace back to the Four Realms.
Right?
Worlds coming together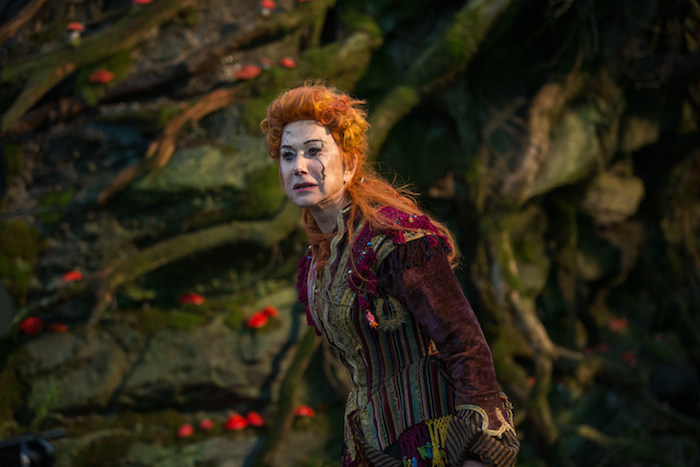 Mother Ginger has been through a few battles. But is she really the enemy? (Laurie Sparham/Disney)
The movie is about how Clara handles this choice. On one hand, the path seems clear: by defeating Mother Ginger, she can not only end the conflict, she can also solve the mystery of her mother's cryptic Christmas present. But, of course, bringing these worlds together is far more complicated than it seems at first...
Speaking of bringing worlds together, there's a lot of this in The Nutcracker and the Four Realms. Elaborate costumes and eye-popping CGI images. Centuries-old ballet and brand new storylines. Does it work?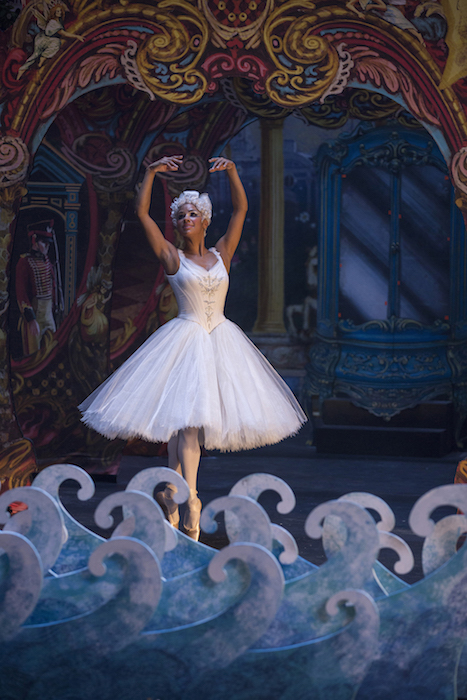 Real-life ballerina Misty Copeland is part of a cast of incredible dancers in the film. (Laurie Sparham/Disney)
For the most part, yes, it does. The movie is a bit slow to begin, but Clara's smarts and spirit quickly lead us on an engaging journey. It is full of toys that come alive, beautiful scenery, heroes and villains, and, of course, timeless music that has become a holiday classic.
Is there a better way to get ready for the season? Watch the trailer below and see what you think?