A boy taking down villains with his best friend who happens to be an elephant? Sign us up!
Into the wild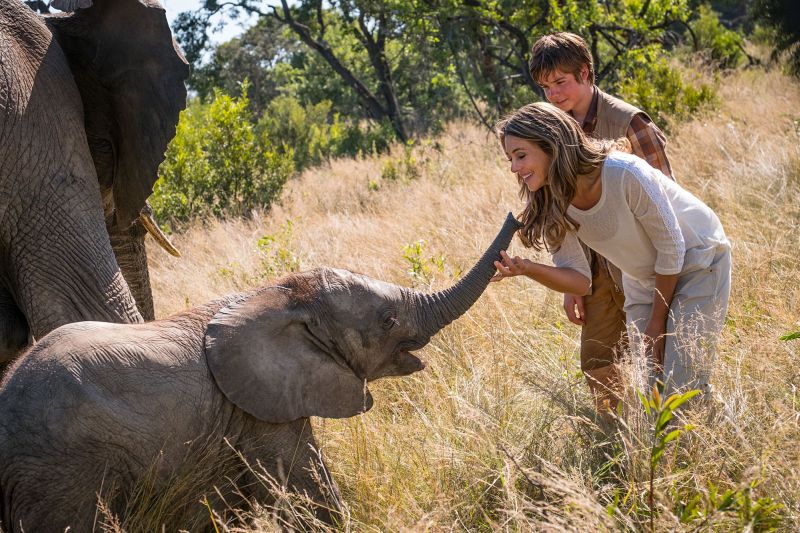 Love at first sight? Sam Ashe Arnold, who plays Phoenix in the movie, and Elizabeth Hurley (Aunt Sarah) get to know their elephant co-stars. (Patrick Toselli)
After losing his parents in an accident, Phoenix Wilder moves to South Africa to live on a reserve with his Aunt Sarah and Uncle Jack. He immediately falls in love with his new home and can't wait to start exploring everything it has to offer.
What could possibly go wrong?
Nothing at all ... except that Phoenix gets lost while on a safari the day after he arrives.
When Phoenix finds himself in the middle of nowhere, he has to put his survival skills to the test. So begins the adventure which leads him to meet Indlovu the elephant. As they become the best of friends, Phoenix finds out about the group of poachers who are hunting down elephants. He is determined to find a way to stop the hunters and make it back to his uncle and aunt safely.
Save the elephants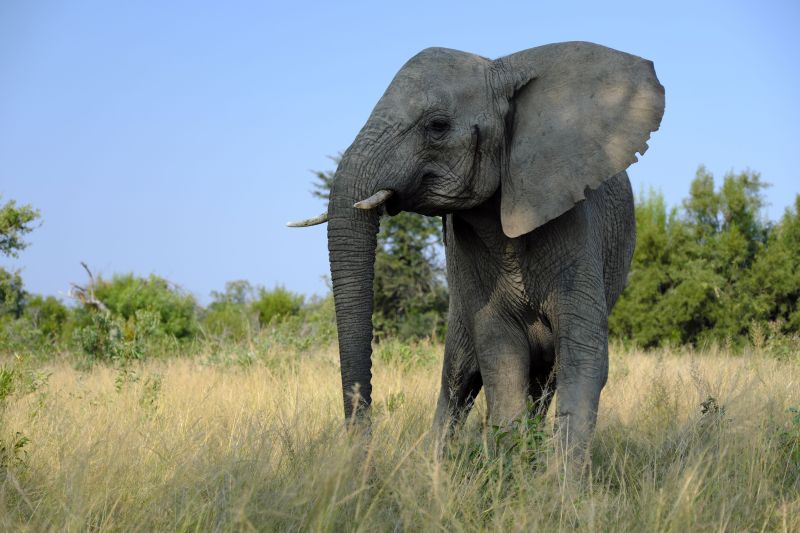 Indlovu was played by two different elephants, Chova and Chishuru. (Patrick Toselli)
Phoenix Wilder and the Great Elephant Adventure perfectly combines a heart-warming fictional story with a heart-breaking (and very real) problem. Today, elephant poaching has sadly caused thousands of elephants their lives and placed them on the endangered species list. The team behind this movie hope to increase awareness and help put a stop to elephant poaching, which is why the movie is being released today on Save the Elephant Day.
Check out the trailer!
To learn more about Save the Elephant Day and read an interview with Sam Ashe Arnold, the actor who plays Phoenix Wilder, check out OWLconnected eMag's current issue.
Phoenix Wilder and the Great Elephant Adventure hits the big screen in the US today and in select theatres in Canada starting April 22.