How to make a Pirates of the Caribbean movie:
1. Start with a historical, high-seas setting.
2. Add a creepy villain, a quest for some legendary object, lots of wacky sword fighting, and the notorious Captain Jack Sparrow.
3. Mix well and serve.
It's a simple formula, and Pirates of the Caribbean: Dead Men Tell No Tales is the fifth movie to follow it. Join Jack on another swashbuckling adventure as he runs from an angry Spanish ghost bent on revenge.
Joining him are long-time frenemy Captain Barbossa and two new characters, Henry and Carina, as everyone races to find the magical Trident of Poseidon.
Unusual inspiration
What's one way to create a great movie? Why, base it off of a great book, of course! Tons of epic fantasy series have done this, from The Lord of the Rings to How To Train Your Dragon. But the Pirates of the Caribbean films are a little different.
They're not based off a book. They're based off a theme park ride.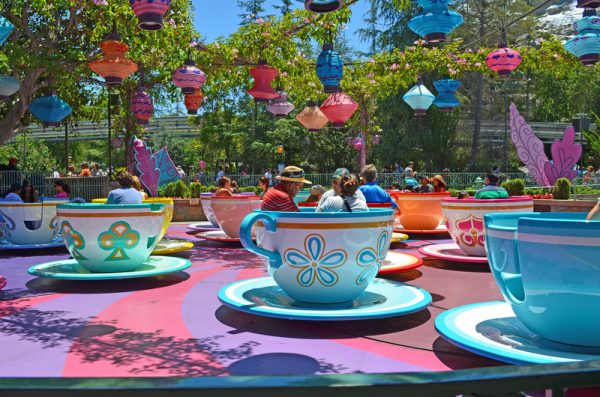 Coming Soon: Teacups of the County Fair. (Just kidding!) (Dreamstime | © Cheryle Myers)
The Pirates of the Caribbean ride has been one of Disneyland's top attractions since it was opened fifty years ago. In the early 2000's, Disney got the weird idea to turn this pirate-themed ride into a pirate-themed movie. And it turned out great.
Cool! But should I see this movie?
Great question! If you haven't already seen the first movie ( Pirates of the Caribbean: Curse of the Black Pearl), you should go watch that right now. It's the original and it is, scientifically speaking*, the best. But the other movies (including this one!) can also be great fun. Dead Men Tell No Tales gives hungry fans one more pirate story to sink their hooks into.
Pirates of the Caribbean: Dead Men Tell No Tales sails into theatres today. You can check out the trailer below.
Warning: Pirates of the Caribbean: Dead Men Tell No Tales is a bit scarier than previous movies in the franchise, and may not be a good choice for all readers. Rated PG.
*Okay, so there's nothing scientific about it. You can trust us on this one, though.