What happens when you set a glitch and a human wrecking ball lose on the internet? Well ... a lot!
We got a chance to catch a sneak peek of Ralph Breaks the Internet, and we can tell you that what happens in the new flick is also A LOT of fun.
Teamwork makes the dream work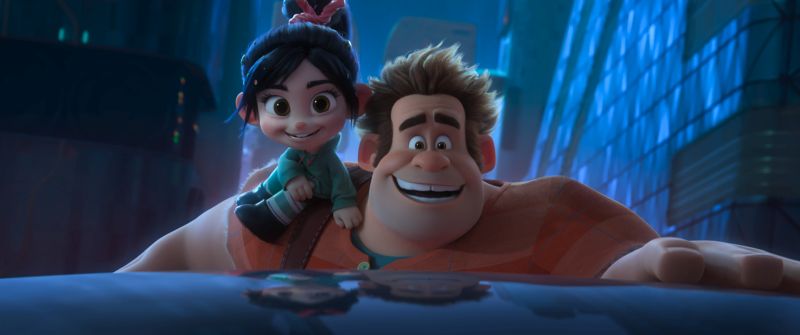 Vanellope and Ralph surfing the web. (©2018 Disney. All Rights Reserved.)
Things have been going great at Litwack's Arcade. The sun rises, games run along smoothly all day, and Vanellope and Ralph are living the dream ... or are they?
After Vanellope admits she's become bored of her game, Sugar Rush, Ralph swoops into the rescue with a plan he's sure will have her beaming with excitement again. It all seems to be going great until an accident causes Sugar Rush to break. Suddenly, all of its citizens are homeless.
With only a few days before the game is unplugged forever, the best friend duo go on an epic adventure into the world wide web to find the part they need to fix Sugar Rush and get Vanellope home.
Best Friends Forever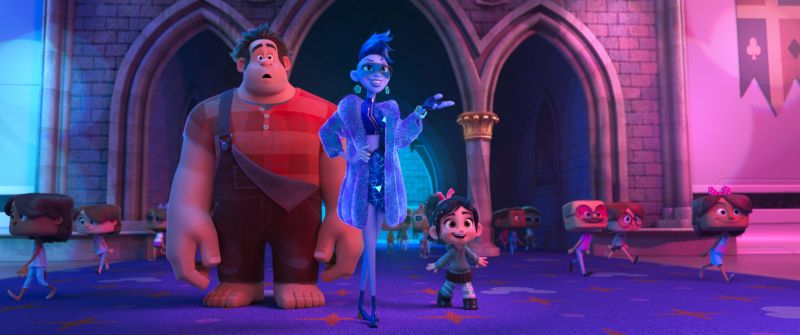 Ralph and Vanellope learning the ropes of the internet from trend genius, Yesss (©2018 Disney. All Rights Reserved.)
Ralph Breaks the Internet is just the followup to its award-winning first movie, Wreck-It Ralph, that we were hoping it would be. Sure, the movie is fun and full of funny jokes and cool characters. But what really makes it a success is the story.
As Ralph and Vanellope take on the internet and all it has to offer, their friendship is tested in ways they didn't expect. The film becomes a touching story of two best friends trying their best to adapt to major changes. We think the movie will give you all the same warm fuzzies we got while watching it!
Check out the trailer below.
You can catch Ralph and Vanellope breaking the internet in theatres today.