The final movie in the new trilogy is here and we are so happy with it!
May the force be with you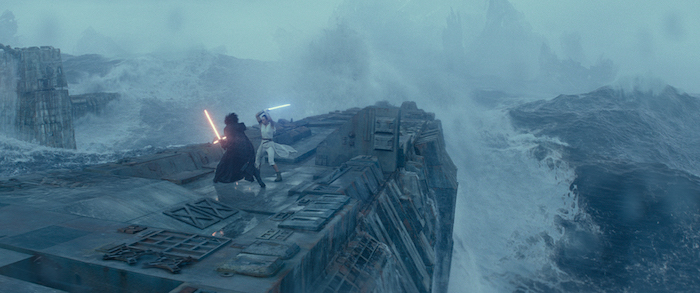 It's Rey v. Ren... one last time! (LucasFilm/Disney)
We have just one word to describe this finale and that word is epic! Yes, we used it once already above but that's because Star Wars: The Rise of Skywalker really is packed with everything you hope to see from a finale. As with the previous movies, you can expect to feel like you're on an adventure full of captivating action. Special shoutout to the mini lightsaber battles scattered throughout the film and of course the final showdown. Every action scene was extremely well done and had moments of tension that made it impossible for you to lose focus.
As enjoyable as the action is, it isn't the only thing that makes this a movie we approve of. There are great moments of humour that perfectly placed throughout to help ease some of the tension that quickly builds as you watch everything unfold. Prepare to have your heartstrings pulled because, in addition to funny one-liners, the movie does a great job of using emotional scenes to make this a very well-rounded experience.
Of course, no finale would be worth it without answers to burning questions and thankfully this movie does a good job of bringing closure to the Skywalker story.
If you haven't already watched the trailer, you can check it out below.
Star Wars: The Rise of Skywalker calls on the force once again in theatres today.