Trolls are happy. It's just the way they are. Their days are filled with song, dance, glitter, hugs, and parties. Nonstop parties. And Princess Poppy is at the centre of it all.
Until the grumpy Bergens capture a handful of her friends for Trollstice, a holiday where they chow down on Trolls to absorb their happiness. Uh-oh. Party on pause.
An impossible rescue mission
With Trollstice only a few days away, Princess Poppy has to act fast if she wants to save her friends from certain digestion.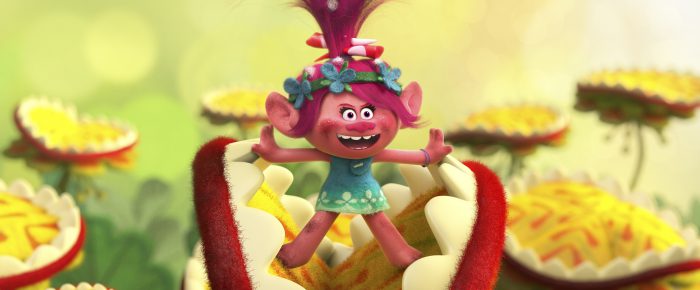 A princess on a mission. (Photo Credit: DreamWorks Animation.)
But Poppy's never had to deal with a real problem before. How is she supposed to rescue her friends when her only talent is being super-duper happy? Maybe by teaming up with Branch, the grouchiest, most un-troll-like troll ever.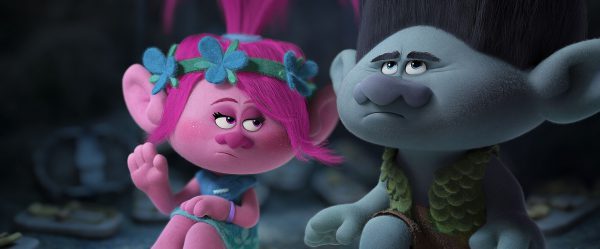 Party pooper. (Photo Credit: DreamWorks Animation.)
These two opposites will have to put their heads together if they want to rescue their friends from the hungry Bergens. Between Poppy's optimism, Branch's practicality, and a whole lot of catchy songs, they just might have what it takes.
Happiness comes from the inside (but also from this movie, in theatres this weekend)
At the end of the day, this movie is about finding the happiness inside each of us. It's a great message delivered by an adorable cast of lovable, hilarious, rainbow-coloured trolls. Between the cute story, happy tunes, and adorable animation, this is one family-friendly film that's definitely worth a watch.
10 year-old Charlotte told us, "I liked Trolls for how funny it was and for all the unique characters—most of all Poppy, who loves everyone."
Still not sure if this is your kind of movie? Check out the trailer below.