Today is the debut of a brand new show on Disney+: Launchpad.
But unlike most streaming shows that tell a single story across several episodes, each episode of Launchpad is a different short film, or short. This series was created by Disney to give opportunities to filmmakers from underrepresented backgrounds so they could tell varied and diverse stories. The directors of these films include women, BIPOC (Black, Indigenous, and People of Colour), people from different religious backgrounds, and those from the LGBTQ community.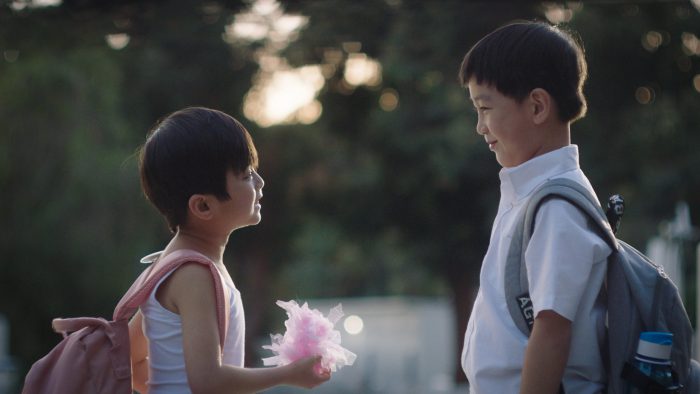 In Little Prince(ss), 7-year-old Gabriel and 8-year-old Rob strike up a new friendship that challenges Rob's father's opinions. (Photo courtesy of Disney ©2021 Disney Enterprises)
The first season delivers six shorts that are all really different. The main characters range from Grade 1 students to seniors, teens to adults, and humans to, well, monsters! Some of the films are quite serious, others are more fantastical and unpredictable. But no matter the approach, all of the shorts share something in common—they are about the power of accepting yourself and finding friendship. Even if it's friendship with magical creatures!
What can you expect?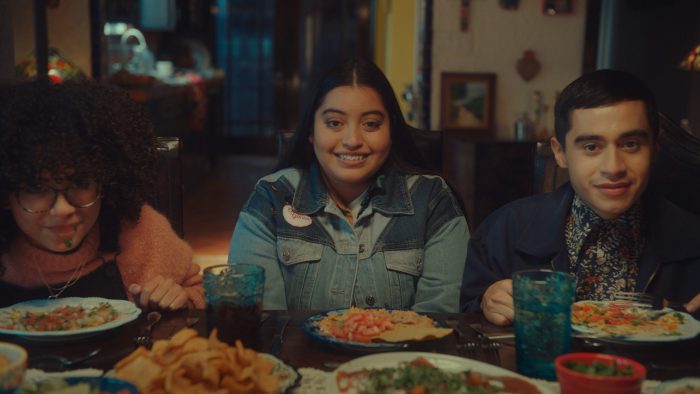 Val (centre) is a Mexican-American teen who has something that she's hiding from classmates Dora (left) and Jimmy (right). But is she the only one with a secret? (Photo courtesy of Disney ©2021 Disney Enterprises)
The great part of watching many of these films is that they use different styles to get their point across. And at just 15 to 20 minutes long, they all pack a lot into a small package!
Some are full of wild imagination. In Growing Fangs, Val is a teenager who is part of a very tight and loving family, but is still caught between two worlds—the living and the undead. Yes, you read that right! Meanwhile, The Last of the Chupacabras takes into the life of Chepa, a lonely senior who accidentally summons a dark, mystical creature with deep roots in her Mexican heritage.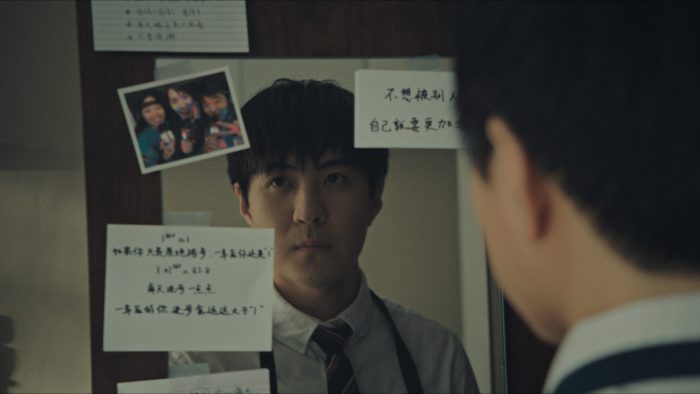 In Dinner Is Served, a Chinese student in the U.S. is faced with a big choice about his future. (Photo courtesy of Disney ©2021 Disney Enterprises)
But others are very real. Dinner Is Served follows a Chinese student at an American boarding school. He wants to be the first international student to hold a certain respected position—but will it be worth the cost to his friendships? In American Eid, two Pakistani sisters—Ameena and Zainab—are trying to fit in as recent immigrants to the U.S. when the traditional Muslim holiday of Eid arrives. The sisters have very different ideas on how to celebrate Eid this time—will it break their tight bond?
Shorts sometimes get heavy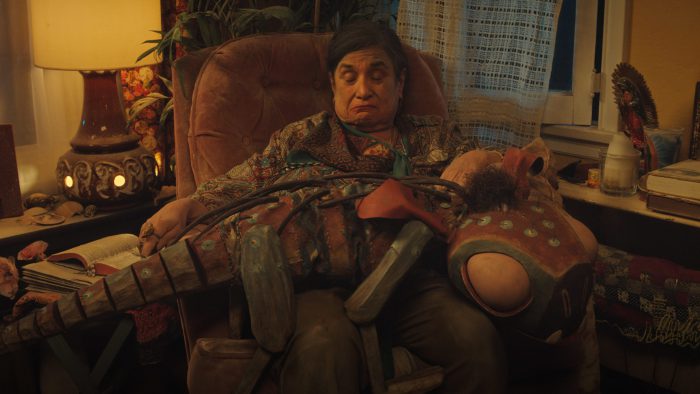 Would you be as comfortable with a chupacabra on your lap as Chepa is? (Photo courtesy of Disney ©2021 Disney Enterprises)
While the films in Disney's Launchpad are all unique and interesting in their own way, there may be a few moments that you could find a little scary. Growing Pains and The Last of the Chupacabras feature some freaky monsters ( but we promise that they end up being pretty adorable!).
Other films look at more real world difficulties. In Let's be Tigers, a babysitter is trying to understand the death of her mother while she looks after a young boy. And many of the films, especially Little Prince(ss), show scenes of bullying. All of the movies deal with these things in a caring way. But if you feel a little unsure of whether you want to see moments like this, you might want to wait before pressing play.
Otherwise, we think you'll enjoy Launchpad. Put all together, they tell stories that we don't see enough of in movies and TV. Maybe you'll see some of your own story in one of them, too? And even better, Disney is already looking for filmmakers to create Season 2—what a great idea!
Watch the trailer for the series below, as well as a featurette that lets the filmmakers take about the experience of getting to tell their stories.