If you're a fan of anime, or even just great films in general, then there's a good chance that you have a soft spot for the films produced by Japan's Studio Ghibli. Their films—such as Howl's Moving Castle, Kiki's Delivery Service, and Spirited Away (which won the 2002 Oscar for Best Animated Feature)—are not only some of the highest-grossing Japanese films ever, they sit alongside the best works from studios like Pixar as some of the greatest animated movies of all time.
In particular, the characters of 1988's My Neighbor Totoro have become Disney-level icons of both the studio and the country. See?
(Getty Embed)
Beep! Beep! The Catbus is leaving!
(Getty Embed)
So it made sense when, last summer, Studio Ghibli announced plans to make their own theme park, based on the worlds and characters of their mega-popular films. The park is set to open in central Japan sometime in 2022—only four years away! And now we have evidence that the wheels are in motion.
Wanna see what the park will look like? Of course you do!
Dreams come to life
The job of theme parks is to bring the imaginations of filmmakers to life ... and possibly have a roller coaster or three. While there is no word yet on the rides that will be available (though we can catch a glimpse of a tea cup ride in one image), it is clear that the designers are planning a lush replica of the studio's films. The park will be  designed to be eco-friendly, using the natural environment of its location—Moricoro Park in Aichi Prefecture—as much as possible.
Have a look for yourselves ...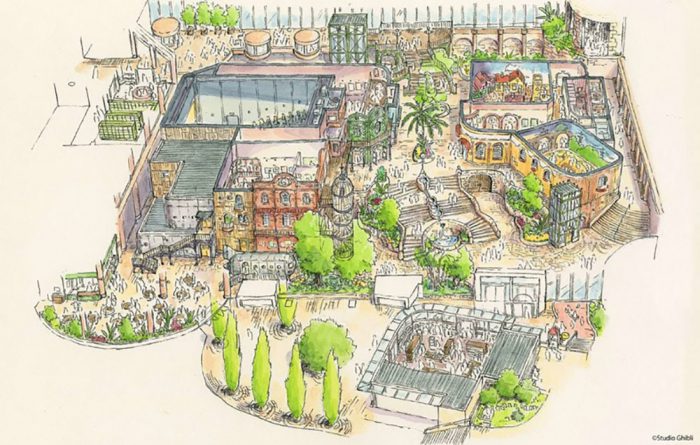 A planned layout for part of the park.  (Studio Ghibli)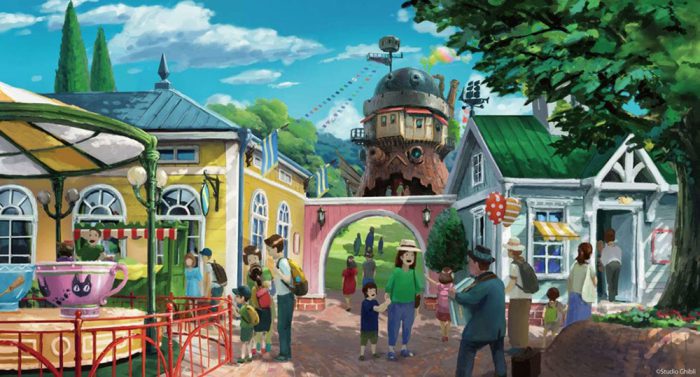 We like how all of the park's visitors look kind of anime in this art, and ... wait ... WILL WE BECOME ANIME WHEN VISIT?! (Studio Ghibli)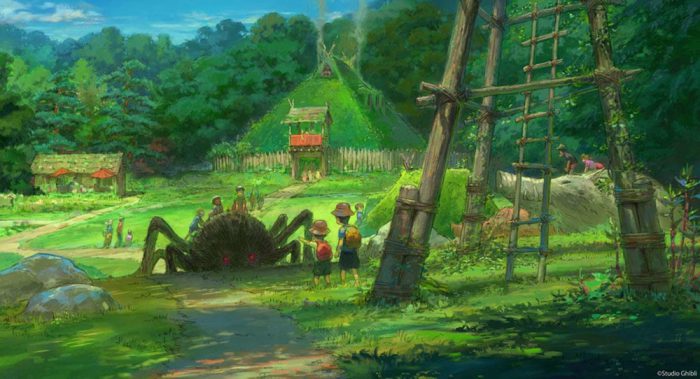 All aboard ... the spider? Neat! (Studio Ghibli)
So what do you think? Would you want to visit this dreamy amusement park one day?