So far in 2017, Nintendo has already introduced a brand new gaming console, the super portable Switch. But that doesn't mean that the gaming giant is only focused on its future...
After all, the Japanese company is maybe the most famous and successful video game company of all time. Sometimes, they've got to tip their hat to their own incredible past, too. They did just that last fall when they released the NES Classic, a mini-sized version of their famous 1980s console. That device came preloaded with 30 games from this era, and it was a huge success — so much so that it sold out in record time. And now, Nintendo is doing it all over again...
Coming soon...Super Nintendo Classic!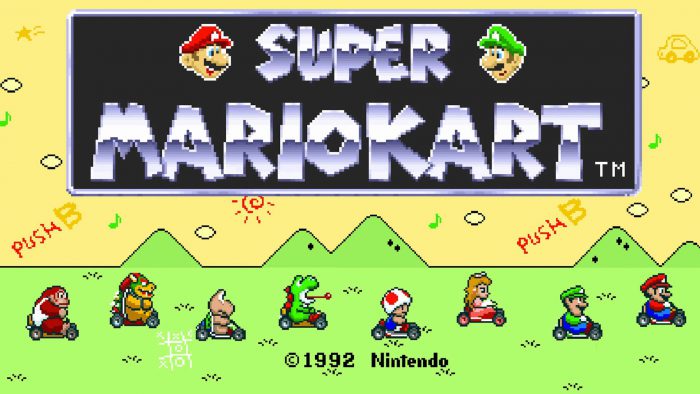 The opening screen of 1992's original Super Mario Kart, included on the Super Nintendo Classic. (Nintendo)
This September 29, the Super Nintendo Classic is coming. Like last year's NES Classic, it comes preloaded with a bunch of old-school video games, this time from their 1990s console, the Super Nintendo Entertainment System.
This came out in 1991, and included a bunch of fan favourite games, including the first Super Mario Kart, Donkey Kong Country, Super Mario World, and Star Fox. These games will all be preloaded on the Super Nintendo Classic, along with 17 others (including the never-before-released Star Fox 2). Neat-o!
Two controllers, 21 games, way more consoles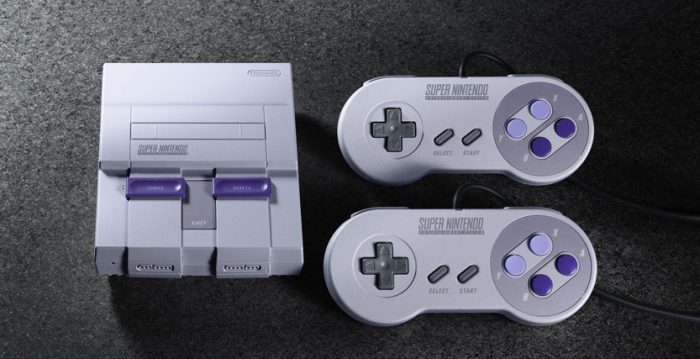 (Nintendo)
The idea behind this is to give younger video game fans (that's you!) the chance to experience the games that first created so many of the popular characters we all know and love.
"While many people from around the world consider the Super NES to be one of the greatest video game systems ever made, many of our younger fans never had a chance to play it," said Nintendo of Canada chief executive Pierre-Paul Trepanier in a recent statement.
The system will come with two controllers (unlike last year's NES Classic, which had only one). Nintendo also promises to make a lot more of the Super Nintendo version than they did of the mini-NES. (Good idea!) The system will cost $99 CAD ($79 US).
Let's check out the titles of the Super Nintendo Classic's 21 preloaded games together (deep breath!)...
Contra III: The Alien Wars
Donkey Kong Country
EarthBound
Final Fantasy III
F-Zero
Kirby Super Star
Kirby's Dream Course
The Legend of Zelda: A Link to the Past
Mega Man X
Secret of Mana
Star Fox
Star Fox 2 (previously unreleased!)
Street Fighter II Turbo: Hyper Fighting
Super Castlevania IV
Super Ghouls 'n Ghosts
Super Mario Kart
Super Mario RPG: Legend of the Seven Stars
Super Mario World
Super Metroid
Super Punch-Out!!
Yoshi's Island