You know what was amazing? The LEGO Movie. I know, right? And I'm just going to say it: I was genuinely surprised that it was so good.
Don't get me wrong: I love LEGO. The unstoppable Danish building block phenomenon is one of the greatest toys ever invented. Since 1949, the sets have grown from multi-purpose blocks into sets that mirror everything in our world, from pop culture and movies, to famous landmarks and vehicles. It is a toy for all ages. And even those video games are amazingly addictive and silly.
But a LEGO movie? Hey, I'll admit, I didn't really see it being that great. Except that it was. It was hilarious, full of action, and touching, too. It made all of us believe that just like Emmet, we could be The Special.
We all know that The LEGO Movie Sequel is being put together as we speak, and many of us have high hopes for that. But I'll admit to being caught off guard by what's coming next February...The LEGO Batman Movie.
Can I say, YES? YES!
The story of Robin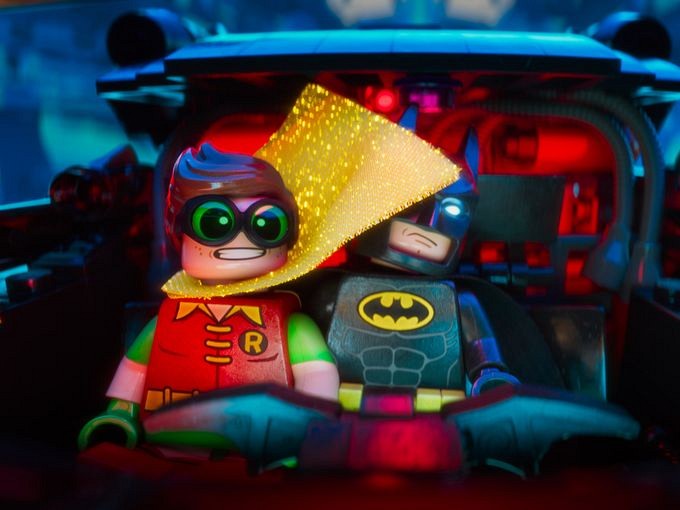 Robin is VERY excited to be in the Batmobile. Batman? Not so much. (© Warner Bros. Films/DC/Warner Animation Group)
Batman was an amazing addition to The LEGO Movie. As Wyldstyle's aloof boyfriend, this version of Batman made fun of the dark, brooding character that has appeared in many recent live action Batman films. Batman has always been the most super serious superhero out there — the LEGO version let us all have a good laugh at him. But at the same time, Batman got to be a hero, too, and show off his numerous Bat-gadgets.
In this new film, it looks like we're going to get a chance to learn about how Batman's sidekick, Robin, gets to become part of the dynamic duo. Watch the trailer now to see how Alfred takes away Batman's computer privileges, how Robin chooses his outfit, and the possible importance of seatbelts in the Batmobile. I don't usually say this, but I can't wait for February!