Every two weeks we publish a new issue of our tablet and computer-friendly eMag, OWLconnected. It's free for OWL magazine subscribers.
Issue 124 is out NOW! If you're a fan of summer (who isn't?) then this is the issue for you. We're breaking down the coolest happenings of the season, from sports to movies to video game releases.
Ready to rock this summer?
Game On!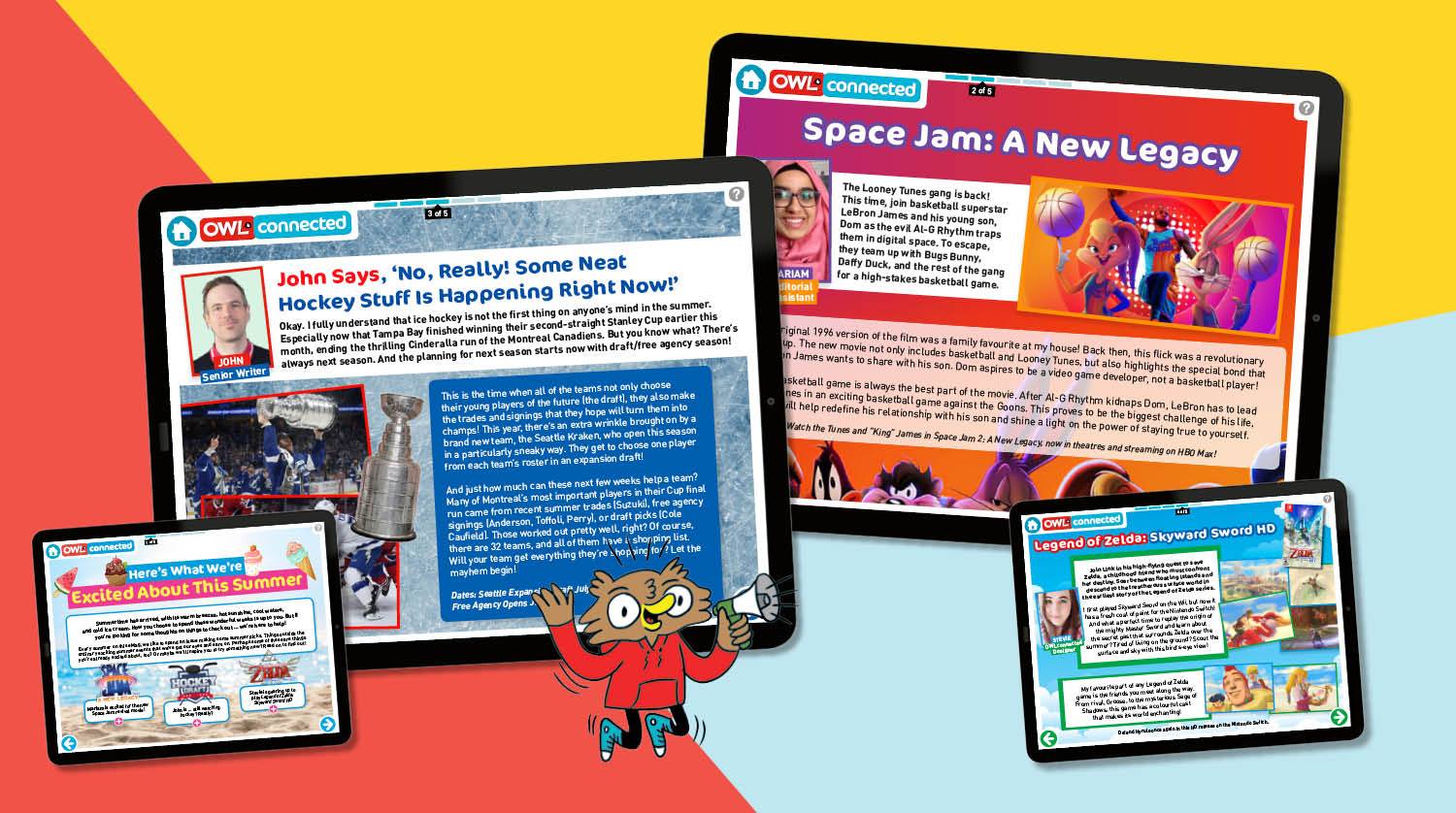 If you're into sports, you're going to love reading about the newest release in the Space Jam movie franchise. Read on to see why OWLconnected editorial assistant Mariam thinks Space Jam: A New Legacy is worth the hype.
Speaking of sports, find out why senior writer, John, will have hockey on his mind this summer!
Then level up with designer Stevie's top video game release pick. Hint: if you like Zelda games, you won't be disappointed!
If you're already a subscriber, click here to sign in to the eMag right now.
If not, maybe it's time to take your OWL experience to a whole new level! Get ten print issues a year sent right to your door, plus over 24 issues of our exclusive eMag by subscribing right here.