Every two weeks we publish a new issue of our tablet and computer-friendly eMag, OWLconnected. It's free for OWL magazine subscribers. Issue 133 is out now, and it's one to cozy up with.
That's because we here at OWLconnected have got together and collected our favourite wintertime activities. Early sunsets, chilly temperatures, and snow are all reasons to get excited!
Fires and skates and movies galore!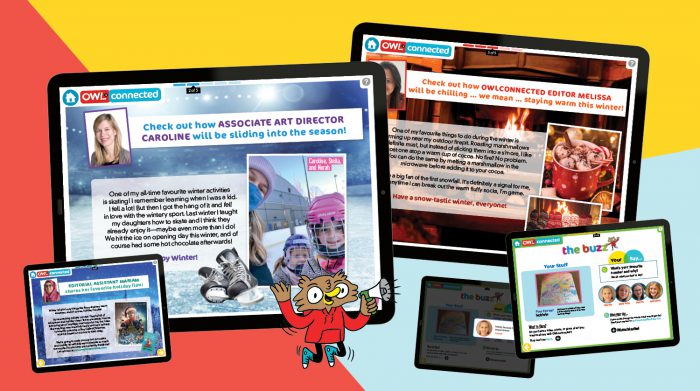 Whether you're into sports, food, good company, or being entertained by a great film, we're sure that you'll find stuff to love about this issue. You might even get some ideas about what to do during the snowiest season. After all, the start of winter (December 21) is only days away!
And on top of all of this winter-themed fun, we've also got contributions from readers just like you to round out the issue!
If you're already an OWL magazine subscriber, you can click here to sign in to this latest eMag right now.
If not, maybe it's time to take your OWL experience to a whole new level! Get ten print issues a year sent right to your door, plus over 24 issues of our exclusive eMag by subscribing right here.