This past Friday, the highly-anticipated DC superhero film Wonder Woman opened in theatres. And it was definitely a wonder.
In its opening weekend, it made $223 million US globally, with $100 million of that in the United States alone. That makes it the highest American opening weekend for a film by a female director ever. (It also ranks as number 41 in global opening weekends all time.)
But while numbers like that are impressive, what is really exciting about Wonder Woman is this.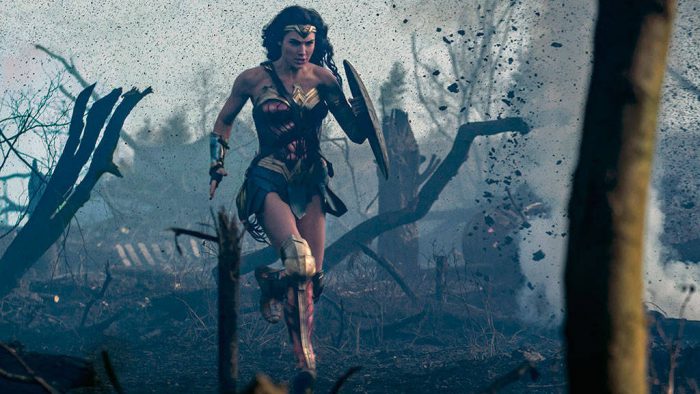 (Warner Bros.)
That is Gal Gadot as Wonder Woman (a.k.a. Diana Prince) charging heroically into the fray to fight in World War I. Did that really happen? No. But that's not the point. Wonder Woman is giving girls and women around the world the chance to see something that they've never seen before.
A female superhero saving the day. All by herself.
And audiences loved it (more on that later!).
A long time coming
That is why a lot of eyes were on this film. As silly as it might sound, Wonder Woman was kind of an experiment.
For starters, it was the first superhero movie with a female lead character in 12 years. (For most of our readers, that means this is the first time in your lifetimes!) And the previous attempts—2005's Elektra and 2004's Catwoman—were sadly not very good films.
Meanwhile, in the same amount of time, Marvel and DC have made over 40 other superhero films, most of them centred around male superheroes (Batman, Iron Man, Superman, Captain America, Hulk, Thor, Doctor Strange... you get the picture!). And even though series such as the X-Men, Avengers, and Guardians of the Galaxy have had teams featuring key female characters (who here loves Gamora? Whoo!), the leaders of these groups still tend to be men.
A change in action movies?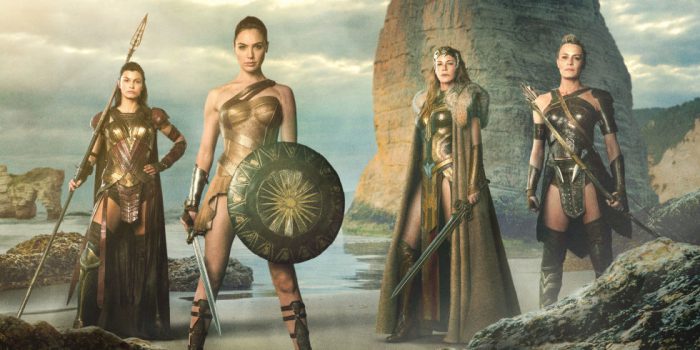 Diana and some of her fellow Amazons. (Warner Bros.)
All of this means that Hollywood (a.k.a. the people who make movies) was still not sure if a film like Wonder Woman would work. It stuck by the traditional belief that women and girls don't like action movies. And some stats did show that action and superhero films were seen more by men than women.
But the success of Wonder Woman is suggesting something different. Maybe the reason that women and girls weren't going to see those films wasn't because they didn't like action—it was because those movies didn't have many characters that appealed to them.
Wonder Woman's audience so far is over 60% female and it is a hit. And the Amazons, the race of warrior women to which Diana belongs? They were played on screen by women who are like warriors in real life! They include professional body builders, mixed martial arts fighters, and more.
So should Hollywood start thinking differently and change the way action movies are made?
Girls rule the world
Star Wars star Daisy Ridley at the premiere for The Force Awakens in 2015. Her character, Rey, is the movie's central figure. (Getty Embed)
Right now, DC and Marvel both have a few female-led titles planned for the next few years, including Captain Marvel and Batgirl. Plus, maybe the biggest film franchise in the world, Star Wars, is full of female lead characters (Daisy Ridley as Rey in the new trilogy and Felicity Jones as Jyn Erso in Rogue One). Those are some great signs!
But for now, it's worth celebrating the fact that millions of women and girls around the world just got the kind of movie they've been waiting their whole lives to see. And they're pretty excited about it.
@GenesisCinema Took my Daughter to the AMC in Manchester yesterday to see #WonderWoman we loved it pic.twitter.com/5HKEC3mCCb

— Carl. (@Cam_1971b) June 2, 2017
Wonder Woman is this year's Rey, giving little girl heroes someone to look up to. pic.twitter.com/q6YeyeYLj3

— Stewart McQueen (@StewieMcQ) May 30, 2017
And so are we!