Sometimes, a video comes our way that really leaves us floored. Who was that? How did they do what we just saw?
Recently, that was the case when we were sent a performance by an 18-year-old pianist from China named Jiajun Chen. In the 20-minute performance, he plays four pieces by composers like Bach and Chopin, and he does them back-to-back-to-back-to-back, with only the briefest pause in between each. He's passionate and precise and, well, amazing!
Watch for yourself. At 7:48, he begins the most recognizable piece he chose to play, Beethoven's "Moonlight Sonata".
Pretty incredible, right? Everything he does is so fluid and natural, it's like the music just pours out of hands! How does a connection to music like that work?
Fortunately, we got a chance to ask him exactly that. And more!
Jiajun speaks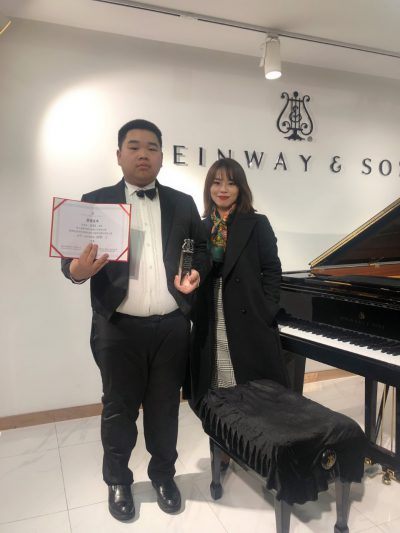 Jiajun with his piano teacher, Xia Jing. (Lang Lang International Music Foundation)
Thanks to the magic of video chat, we spoke with Jiajun live from China, along with his piano teacher, Xia Jing, who acted as his translator. Jiajun is an autistic person—in his particular case, outside communication does not come very naturally to him. But music did come naturally. Even as a toddler, when music came on he just stood and listened and took it all in!
Over his childhood, he pursued piano intensely and it has paid off. Today, he is an official ambassador for the Lang Lang International Music Foundation. This foundation offers musical education to kids around the world. It was founded by Lang Lang, China's most famous pianist and one of the biggest classical musicians in the world!
We talked with Jiajun about his connection to music, following in his hero's footsteps, and wanting to help prove that autistic people could achieve amazing things.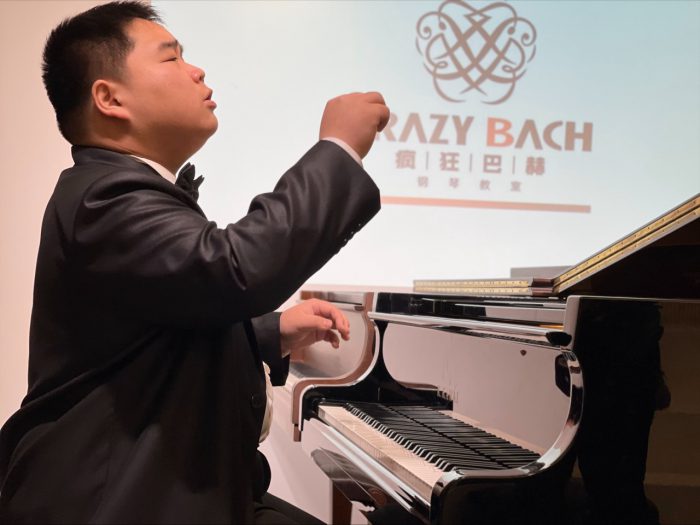 Jiajun has a strong connection to the piano! (Lang Lang International Music Foundation)
OWLconnected: How would you describe your connection with music?
Jiajun Chen: My mother would play music at home when I was really young. And I really liked listening to it, especially the classical music. I was really happy when I listened to music—I liked it more than anything else. It's the most special thing for me.
OC: What led you to want to play the piano?
JC: Lang Lang is my model and inspiration. So when I sit in front of a piano, I get inspired by that.
OC: Can you talk more about what Lang Lang means to you and being asked to be an ambassador for his foundation?
JC: He's very famous worldwide and is a superstar and everyone recognizes him in the music industry. I'm very honoured to be a part of Lang Lang's International Music Foundation, and I'm very excited to perform on this platform and show how much I'm passionate about music!
OC: Do you have a favourite piece of music to play?
JC: Beethoven's "Appassionata" Sonata [this is one of the composer's most famous—and most difficult—pieces for the piano—so it says a lot that Jiajun can already play it well!].
OC: What about a piece that you'd love to play but haven't tried yet?
JC: I haven't played Tchaikovsky yet [Russian composer who wrote Swan Lake and the Nutcracker ballets]. I want to play his Piano Concerto No.1 with a full orchestra!
OC: That would be awesome! Do you get nervous before you play?
JC: No, but before I get on stage, I am quiet and I think for a while about what I am going to express. Then I can not be so nervous. When the music begins, I can get very calm.
OC: Autism is a condition that is still not that well understood in the world. As a musician, you have a bit of platform to help change that. Is that something you want to try to do? Or would you rather just let your music speak for itself?
JC: I want to use my music to make more people care about autistic children, and to help influence more autistic friends.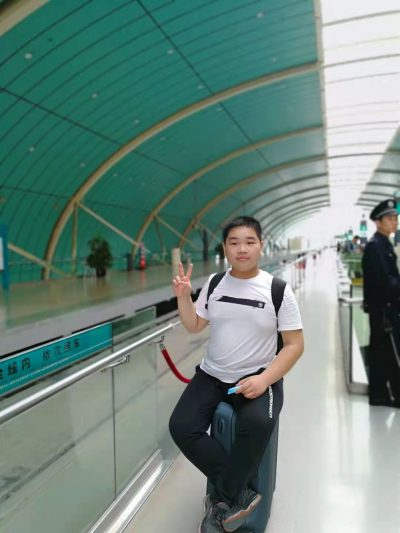 Jiajun hopes to be able to travel more as his career grows. (Lang Lang International Music Foundation)
OC: Do you have any hobbies outside of music?
JC: Travelling! I also want to learn to swim.
OC: Well, that's great because travel is a big part of being a professional musician! Where would you most like to visit?
JC: London! It's a very beautiful city, and very developed in art and science. There's so many great churches and museums there. I'd love to visit.
OC: You're 18 now. Where will you be in ten years?
JC: I hope to have played in more places—to have toured the world! And to have conveyed the music of my heart to more people. To communicate with people.
OC: We hope to be able to see you play live ourselves!
JC: Thank you very much! I really appreciate having more people hear my story!