Every two weeks, we publish a new issue of our tablet and computer-friendly eMag, OWLconnected. It's free for OWL magazine subscribers.
And for this issue, we would just like to say ...
May Issue 164th be with you!
If you're a Star Wars fan, then you know what we mean. Today is May 4, a time when the greeting "May The Fourth Be With You" (get it?) is heard far and wide.
That's right, it's Star Wars Day! And while this 'holiday' may be unofficial, we're officially excited to celebrate with you. Just look at what we have in store!
We've got a good feeling about this!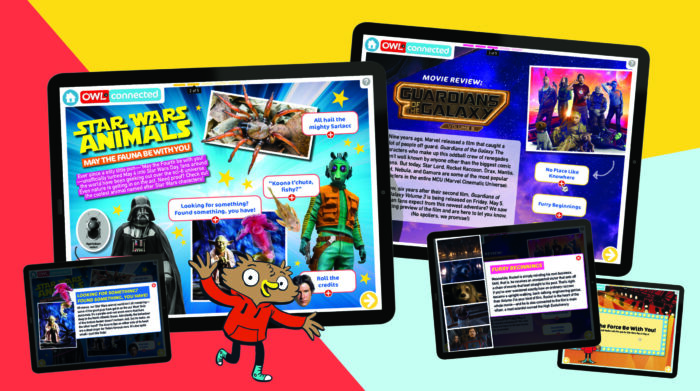 Star Wars has a huge influence on many people. The movies inspire so many of us ... including scientists who are doing research into new frontiers. For this issue, we're bringing you a collection of animals named after Star Wars characters. From heroes to villains, they're all here, and they're all wonderfully weird!
We've also got a quiz in this issue designed to test your Star Wars knowledge. Think you can get a 10 out of 10?
Of course, we know that Star Wars isn't the only sci-fi franchise that people love. Speaking of which, the Marvel Cinematic Universe has new film coming out tomorrow: Guardians of the Galaxy Volume 3! We saw a preview of the movie and have a review of it for you: and the only place that you can read it is in Issue 164!
If you're already an OWL magazine subscriber, you can click here to sign in to the latest eMag issue right now.
If not, maybe it's time to take your OWL experience to a whole new level! Get 10 print issues a year sent right to your door, plus over 24 issues of our exclusive eMag by subscribing here.