Warm up your vocal chords! Netflix just released a full-length trailer for its musical movie Vivo, and we could not be more excited to check out this flick.
The animated feature stars actor, singer, and songwriter Lin-Manuel Miranda as Vivo, a music-loving kinkajou, who embarks on an epic quest to deliver a love song for his cherished friend.
Lin Manuel is a kinka-what-now?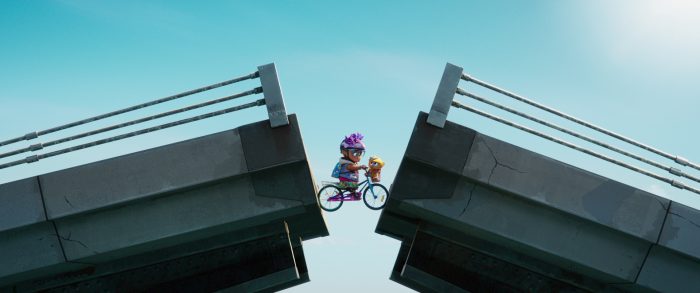 Definitely NOT how they planned it. Vivo gets into quite the adventure! (©2021 SPAI. All Rights Reserved.)
The kinkajou is an adorable tropical rainforest animal that is native to Central and South America. Also known as the 'honey bear', the kinkajou is actually not a bear at all, or even a monkey! Rather, it is more closely related to the raccoon.
Friendship, Love, and singing kinkajous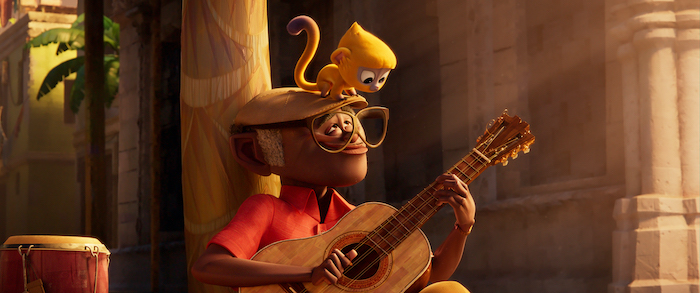 Andrés and Vivo are quite a pair! (©2021 SPAI. All Rights Reserved.)
We meet the lively Vivo while he's performing music on the streets of Havana, Cuba with his beloved owner Andrés. When Marta—a long-lost love from Andrés' past—resurfaces, Vivo must travel far from his home to give her Andrés' hand-written love song.
Along the way, he meets the energetic young Gabi, an American teen who is determined to help Vivo on his mission. We anticipate that many wild antics will ensue.
At the heart of this story is a powerful friendship, and an example of how music can universally bond us together.
Love Letter to Cuba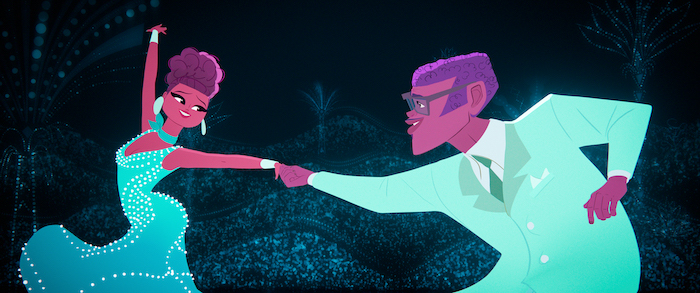 One really eye-catching feature of Vivo is the sequences using classic 2D animation to show Andrés's and Marta's past. (©2021 SPAI. All Rights Reserved.)
While the movie looks like wild ride through various bustling cities and exotic locations, a main feature of the movie will be to highlight Cuban culture and the Cuban-American experience. A lot of attention was paid by the film's artists and designers to authentically animate the local architecture, music, dancing, and vibrant colours of Havana, as well as other cities like Key West and Miami in Florida.
There are also going to be a couple of 2-D animated scenes, which are inspired by classic animation and colourful vintage Cuban postcards. Very cool!
The movie drops on Netflix August 6th, which is perfect timing since Vivo seems like the ideal summertime movie! From the trailer alone, we foresee a lot of catchy songs stuck in our heads for the rest of the summer …
Check out the trailer here:

If you watch this movie, leave a comment letting us know what you thought of it!